Job Search Advice for the MBA Class of 2015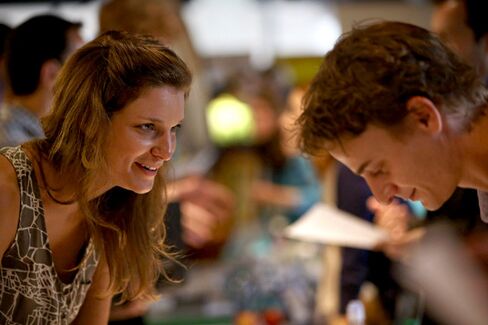 If you're one of the many MBA students who are just now starting classes, the start of your path to B-school a year or two ago can seem like ancient history.
Recall that you had to give some serious thought as to your motivations, expectations, and level of commitment. You had goals in mind—your reasons for pursuing an MBA—as well as some ideas about what the degree would do for your career, and the kinds of jobs you'd be able to get after graduation.
You've already achieved the initial goal of getting into an MBA program. It's an exciting time as you join hundreds of others, entering the classroom to become a student again. You are meeting a new set of individuals going through the same experience as you. It's a fun and familiar feeling. However, this time you're not just focused on the academics─you have to find a job for next summer and then again for graduation.
So my first bit of advice for the MBA Class of 2015, before the recruiting frenzy begins and you get totally swept up into the craziness of it all, is this:
Stay focused on your goals. By now you've received e-mails from your career center, and—if classes have started—also from companies. It's a heady experience to be contacted by companies about their various career opportunities, and it's easy to be distracted. Remind yourself periodically of the reason you decided to come to business school, whether it's to pursue a career in finance or to launch your own company. This will keep you focused on the things that are important and allow you to tune out the distractions.
Listen to the career center. Listen and read all the information your career center shares with you. Second-year students are a great resource, but in all honesty, they don't know the job market dynamics as well as your career center professionals, who have spent the summer talking with employers about their recruiting needs. In addition, they have information that can make the job search easier for you. Even if you want something non-traditional, the career center is an amazing resource.
Attend the workshops. You might think you don't need them, but my experience is that many of the students still looking for work toward the end of the school year are those who didn't attend those career center workshops to learn the nuances of the job search and the importance of self-assessment. This is what comes first and what your career center is probably focusing on right now. Knowing who you are, your interests and strengths, and how those match up with the career path(s) you've identified is critical to success in the search.
Have fun. Business school is a unique opportunity to build an amazing network of friends and colleagues you may have for the rest of your life. You get this last chance to take classes from world-class faculty and learn in a safe environment. Take advantage of all these things. They will enrich your business school experience many times over.
Join the discussion on the Bloomberg Businessweek Business School Forum, visit us on Facebook, and follow @BWbschools on Twitter.
Before it's here, it's on the Bloomberg Terminal.
LEARN MORE