The Physical Nature of Innovation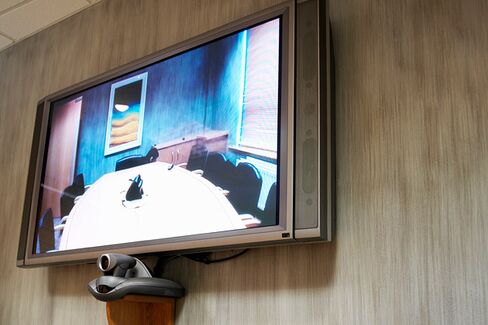 "First we shape our buildings; thereafter, they shape us."
–Winston Churchill
A simple Google search of innovation yields 250 million results. Amazon claims to be selling over 55,000 books on the subject. Yet, despite of all the time we spend writing, thinking, and talking about innovation, it remains an elusive goal for many organizations. According to a recent McKinsey study, 33 percent of global business leaders rank "the innovation of new products and services as their companies' top focus for the next three years."
If we want to be more innovative, how is the workplace helping to encourage and amplify the behaviors we need? Steelcase spent 15 years studying and synthesizing research on innovation, and we discovered that the places that bring people together, physically and virtually, are critical destinations for innovation. This led us to five overarching insights about the physical nature of innovation, and the human behaviors that can help foster it.
Allow innovation to be distributed. While there's often a bias that people need to be in the same room to innovate, ideas get even better when a team is not only diverse professionally or ethnically, but also geographically. People who are immersed in the sights and sounds of other cultures bring a deeper layer of insight to the problem at hand.
Insight: Create spaces that help eliminate a sense of distance and formality between distributed teammates and allow remote participants to be fully engaged.
Innovation is both physical and virtual. To fully leverage the diverse backgrounds and experiences of distributed teams, interactions should be in real time so people build trust, which is the currency of collaboration. It's not just about passing work back and forth between time zones.
Insight: Think about the experience at both ends of a video meeting, making sure people can see and be seen, can hear and be heard.
Innovation requires a connection between sociology and technology. Technology is a powerful configuring force in the ways we work because we use it to drive information and knowledge. When it becomes unobtrusive and intuitive for users, technology allows people to share information equally and democratically, improve transparency, and more rapidly gain a shared understanding and alignment.
Insight: Seamlessly integrate technology into the spaces so it is a natural extension of how people collaborate, rather than an "event" to plan.
Innovation needs focused individual work to fuel collective creativity. With so much focus on the social aspects of innovation, organizations sometimes forget about the power of individual, concentrated work. In order to be a strong contributor to a team, an individual needs the time and place to think and let ideas germinate.
Insight: Physical environments need to strike a balance between team spaces for creative collaboration and individual spaces that support quiet, focused work.
Creative collaboration happens in small groups. It often takes place in one-on-one or three-person subsets of the larger team. Even the larger team size should be carefully managed. The trick is to get the right set of skills on the team without weighing it down.
Insight: Provide spaces that allow ebb and flow between larger team sessions, small group and individual work.
Innovation depends on human interactions. Place matters. Physical and virtual places shape behavior and can amplify the performance of individuals, teams—and ultimately, the entire organization.
Before it's here, it's on the Bloomberg Terminal.
LEARN MORE