Finland Exits Recession With Weaker-Than-Estimated Recovery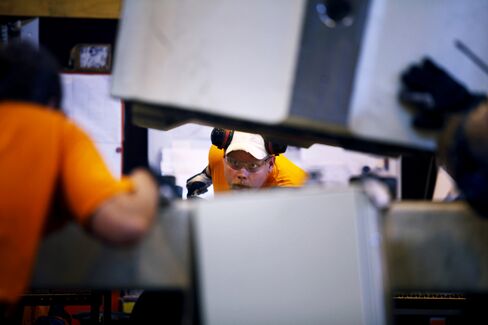 Sept. 5 (Bloomberg) -- Finland's economy began a recovery from its second recession in four years last quarter, helped by an increase in industrial output and construction.
Gross domestic product, adjusted for seasonal variations, grew 0.2 percent from the prior three months, when it shrank a revised 0.2 percent, Statistics Finland in Helsinki said today on its website. That missed the median estimate of 0.3 percent growth by three economists surveyed by Bloomberg. The northernmost euro economy had been in a recession since the second quarter 2012, revised data showed.
"The downturn in the Finnish economy is easing," the statistics office said. Manufacturing rose 0.8 percent in the quarter, construction grew 0.6 percent and government spending increased 0.4 percent, the agency said.
The euro area emerged last quarter from its longest recession on record as exports in the 17-nation bloc rebounded. GDP rose 0.3 percent from the prior quarter, the European Union statistics office said yesterday. Euro-area exports rose 1.6 percent in the second quarter from the previous three months, while imports gained 1.4 percent. Germany's GDP grew 0.7 percent and French output increased a preliminary 0.5 percent.
Adjusted for working days, Finland's economy contracted an annual 1.2 percent, more than the 0.5 percent drop estimated by economists.
Unions and employers reached a three-year accord on moderate wage increases last week, designed to help the Nordic country's manufacturers regain competitiveness against main trading rivals Germany and Sweden.
The statistics office updated the way it adjusts gross domestic product for seasonal swings, taking into account the statistically significant Easter holiday effect to improve comparability across time. Without adjusting for Easter, the annual contraction would have been 0.7 percent, it said.
To contact the reporter on this story: Kati Pohjanpalo in Helsinki at kpohjanpalo@bloomberg.net
To contact the editor responsible for this story: Tasneem Brogger at tbrogger@bloomberg.net