Crowdfunding Hardware With a Helping Hand From GE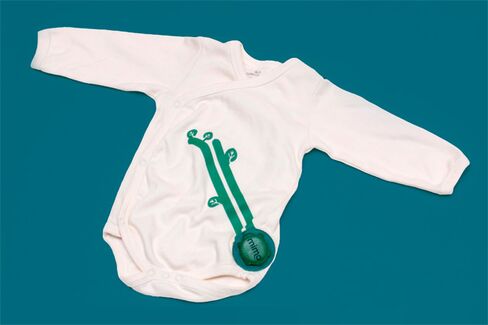 One of the biggest headaches on crowdfunding sites such as Kickstarter and Indiegogo is vaporware: hardware projects that never materialize or arrive much later than their creators promised. It happens when creators don't have a grip on the cost or complexity of manufacturing. CNNMoney found last year that 42 of the 50 Kickstarter projects that raised the most money didn't ship on time.
Dragon Innovation today is opening its own crowdfunding site to fund more products and less vaporware. The four-year-old company, with a staff of 20 split between Lexington, Mass., and China, helps hardware makers turn their prototypes into products, including by connecting them to factories overseas. Now it will help them raise money online, too—and potentially introduce them to such companies as General Electric and Qualcomm, says Scott Miller, Dragon's chief executive. He's a veteran of iRobot who led the team that made the Roomba vacuum.
Miller has been helping startups clear the hurdles of hardware manufacturing since 2009. Clients include the 3D printing company Makerbot and smartwatch maker Pebble, which raised more than $10 million on Kickstarter.
Aspiring hardware makers often don't understand the challenges of manufacturing real products, particularly if they only have experience creating software, Miller tells me. "They wouldn't really know what stuff costs. They wouldn't include labor. They wouldn't include factory markup," he says. "They totally forget tools, which can be tens of thousands of dollars."
Like Kickstarter, nobody gets funded on Dragon's site unless backers pledge at least enough to meet a minimum level. Unlike Kickstarter, Dragon charges people $5,000 to list their projects. For that, the company helps prepare their plans, find the lowest cost components, and make sure their funding goals and timelines are realistic. Dragon also takes a 5 percent cut of projects that get funded (and payment processors take another 3 percent to 4 percent). The upfront fee acts as a "filter" to make sure creators on the site are serious about manufacturing in volume, Miller says. He's looking for people who want to raise at least $30,000 and manufacture at least 1,000 units.
Dragon also promises to introduce entrepreneurs to larger electronics companies, including GE, Qualcomm, Freescale Semiconductor, and Arrow Electronics. "If you do want to talk to a big company like GE, you don't always know what door to knock on," Miller says. "We're able to bridge that gap."
Dragon's site was launched with eight projects, including a wearable baby monitor and a kit for a six-legged robot. Most are trying to raise between $30,000 and $200,000 and plan to manufacture thousands of units.
Miller says the spread of hardware projects on crowdfunding sites in the past two years represents a "fundamental shift" in how new products are created. Consumers can indicate how much demand there is for a new gadget—and how much they're willing to pay—before it's put into production. "Back in the old days at iRobot, we'd spend millions of dollars on R&D under the radar screen," he says. "It cost a lot of money and time, and you didn't really know until the end whether you were going to succeed."
Before it's here, it's on the Bloomberg Terminal.
LEARN MORE