Startup Hubs Don't Spring Up Overnight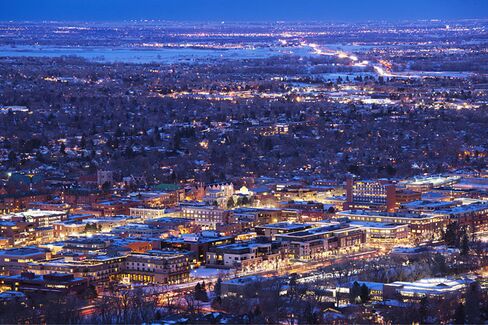 There's a seemingly endless fascination with the notion of startup hubs, particularly in smaller cities like Des Moines or Boulder, Colo., that aren't always thought of as industrial centers. There's good reason for the interest: A growing strain of economic research has highlighted the importance of fast-growth tech firms as engines of job creation.
A new paper from the Kauffman Foundation sheds some light on the question of how hubs develop by looking at U.S. cities with the highest density of startups over the course of two decades. The bad news for cities that want to be the next Austin. Tex., or Boulder: nothing attracts new high-tech startups like old high-tech companies, the paper suggests.
Researchers ranked cities on "startup density"—roughly, a measure of tech startups per capita. There's not a lot of movement at the top: No less than 15 of the 20 large metro areas with the greatest startup density in 1990 remained on the list 20 years later, according to the paper, which draws on U.S. Census data. Of the top 10 cities in 1990, only Houston fell off the list completely. And new entrants in the top 20, like Kansas City, Mo., and Portland, Ore., didn't come out of nowhere. Startup communities in those cities have been slowly building for years, the paper says.
Why? "Entrepreneurs come from somewhere," writes Dane Stangler, Kauffman's director of research and policy, in the paper. "This seems obvious, but runs against the prevailing stereotype that entrepreneurs are, or should be, recent college grads or college dropouts. That 'somewhere' usually is a previous job in a big company or at an institution, such as a university."
There was greater change in startup density among smaller cities but even so, cities with growing startup hubs tended to have large institutions. Government-sponsored programs such as startup incubators, meanwhile, are more likely "an indication of the underlying strength of the region and its base of talent on which those programs can build than it is a cause of startup activity," Stangler writes.
So what can cities to do to attract more tech startups? States might follow the example of California, which has helped build its startup culture by generally refusing to enforce (PDF) non-compete agreements that might otherwise prevent an employee at one company from leaving to launch a new one, Stangler says in an interview.
Universities and other government-funded research institutions can also pay more attention to commercializing research. "Very few universities do it well," he says. "Some places are finding a way to get their research and their talent out into private companies. How they're doing that is something that deserves more study."
Before it's here, it's on the Bloomberg Terminal.
LEARN MORE