America Movil Sells $2.8 Billion Hybrid Bonds as Debt Risk Falls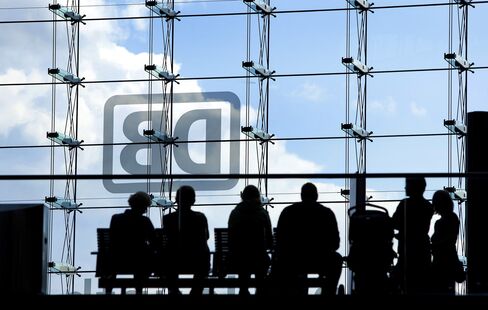 America Movil SAB, Latin America's biggest phone company, priced the equivalent of $2.8 billion of hybrid notes as credit risk fell to the lowest in a week in Europe amid signs the global economic recovery is gaining momentum.
The company controlled by billionaire Carlos Slim sold a total of 1.45 billion euros ($1.9 billion) of notes in two parts as well as 550 million pounds ($856 million) of bonds. The Markit iTraxx Europe index of credit-default swaps on 125 companies with investment-grade ratings dropped 3.8 basis points to 103.4 basis points at 4:06 p.m. in London.
Europe's economic recovery is gaining strength, with manufacturing in Spain last month expanding for the first time since April 2011 while factory activity in Italy also grew more than economists forecast. A gauge of manufacturing in China jumped to a 16-month high in August.
"The manufacturing PMIs build on a positive trend we've seen in the data coming out of Europe over the past few months," said Joseph Faith, a credit strategist at Citigroup Inc. in London. "Although there are numerous potential catalysts for volatility over the coming weeks, the cash that investors have to put to work should allow the market to absorb the new issue pipeline, as we're seeing this morning."
America Movil's first sale of hybrid securities comes after it said it may abandon a 7.2 billion-euro bid for Royal KPN NV. An America Movil press official in Mexico City didn't respond to an e-mail seeking comment on the bond sale.
Hybrid Securities
Hybrid bonds allow companies to borrow without putting their credit grade at risk because ratings firms typically count 50 percent of the bonds as equity, reducing their view of a company's indebtedness. Non-financial companies including KPN and Telecom Italia SpA have sold a record 19.6 billion euros of the bonds in Europe this year, according to data compiled by Bloomberg.
Also in the new issue market today, Continental AG issued 750 million euros of seven-year bonds to yield 3.25 percent, according to people familiar with the deal. Europe's second-largest auto-parts maker sold the notes to refinance 625 million euros of 7.125 percent eight-year notes it issued in October 2010, chief financial officer Wolfgang Schaefer said in a statement today.
German rail operator Deutsche Bahn AG sold 500 million euros of bonds maturing in September 2023 to yield 32 basis points more than the mid-swap rate, while British American Tobacco Plc, Europe's largest cigarette maker, priced 650 million pounds of 13-year notes at a yield of 120 basis points more than U.K. government debt, people with knowledge of the deals said.
Banks Mandated
Westfield Retail Trust, the listed managed trust of the world's biggest mall operator, has mandated banks to arrange a possible bond sale in euros, according to a person familiar with the matter. Network Rail Infrastructure Finance Plc, a unit of the owner of Britain's train tracks and stations, has also hired banks to arrange a sale of sterling-denominated 10-year bonds.
The Markit iTraxx Crossover Index of default swaps on 50 high-yield companies, dropped 15.5 basis points to 418 basis points, the biggest drop since July 18.