Missing from the Davos of Asia: Chinese Startups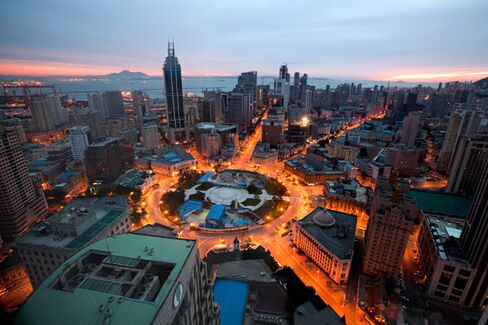 Next month the World Economic Forum will recognize 36 tech startups at its Annual Meeting of the New Champions, a sort of summertime Davos that's also billed as the "foremost global business gathering in Asia." This year's conference is being held in Dalian, China. So why aren't any companies from mainland China included?
The WEF started its "technology pioneers" program in 2000 to draw attention to companies developing technologies with the potential to transform business and society. Companies selected have generally achieved proof of concept and demonstrated some scalability, says Silvia von Gunten, who heads the program.
Beyond those and a handful of other criteria, the program takes a broad view of "transformative." The 2007 program, for instance, included 454 Life Sciences Corp., for working on sequencing genomes, Lilliputian Systems, for working on micro fuel cells, and comScore, for measuring website traffic.
This year's list (pdf) is also varied. There's a Brazilian company called Bug Agentes Biologicos that does things like breeding wasps to kill agricultural parasites. An Indian company called OMC Power is building micropower plants to bring electricity to rural areas. Also, such U.S. Internet companies as Airbnb, online education company Coursera, and adtech firm AppNexus.
Von Gunten says the lack of Chinese startups is an accident of the selection process, which started with 850 nominees and whittled down from there. Chinese energy company Anhui Ligoo made the list last year; this year's program includes Lenddo, a Hong Kong-based microlender. All things being equal, von Gunten would like more Chinese startups represented. "We're trying to create greater awareness of the program in the region," she says.
Zhun Ma, a Shanghai-based technology analyst for Lux Research, says it might not be as simple as reaching out to more Chinese companies. "Chinese tech developers pay more attention to business opportunities and profitability, as opposed to envisioning big change and long-term impact," Ma says in an e-mail.
Another thing: Chinese companies don't get a ton of recognition outside of the country, says Ma. That's partly due to language barriers, and partly because the Chinese market is so big, many startups have don't need to market themselves beyond the country's borders.
Before it's here, it's on the Bloomberg Terminal.
LEARN MORE