It's Good to Own a Business Where People Are Buying Homes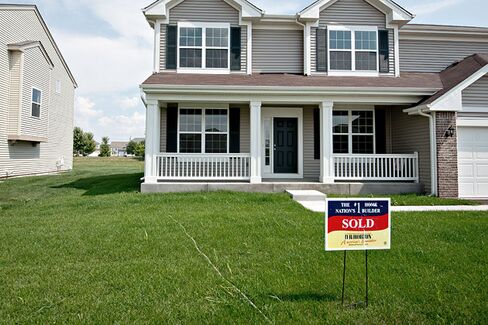 Lately, it's hard to tell if the landscape for small business lending is getting better or worse. For every study finding that conditions are improving, a second highlights the difficulties small businesses continue to face in the aftermath of the financial crisis.
Here's another point on the positive side of the ledger: The Experian/Moody's Analytics Small Business Credit Index, which uses repayment data from banks and other credit providers to assess conditions at U.S. businesses with five to 99 employees, reached its highest level ever in the second quarter of 2013. (The index was first compiled in 2010.)
In addition to quantifying credit conditions at U.S. businesses, the report (registration required) also provides an overview of the macroeconomic factors affecting small firms. A few interesting findings:
• A stronger housing market is driving gains in the index. Rising home values have boosted consumer confidence, which has translated to retail sales on Main Street. The housing recovery is also translating to more work for realtors and construction companies—most of which have fewer than 100 workers, according to the study.
• Housing gains haven't been evenly distributed. The South and West are generally faring better than the Midwest and Northeast, though not always. Florida, which was hit hard by the housing bust, is also home to five of the worst U.S. cities in terms of small business delinquency rates. Small businesses on the West Coast have also benefited from energy and technology exports to Canada, Mexico, and Asia.
• The study forecasts a more robust recovery for small businesses by the middle of 2014 as an improving job market helps boost salaries and retail spending. Another factor: The delay of the employer-mandate provision of the Affordable Care Act until 2015 will make it easier for companies with more than 50 workers to absorb the cost of providing health care to employees, the study says.
Before it's here, it's on the Bloomberg Terminal.
LEARN MORE