Spending $13 Million Cost GWU Business Dean His Job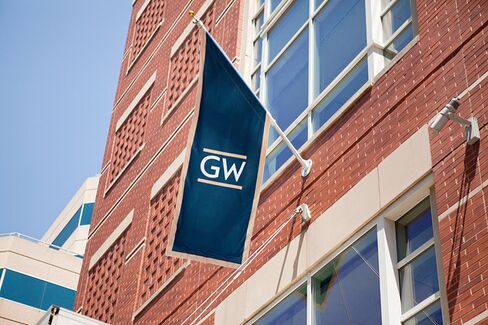 Updates with comment from Guthrie in second paragraph.
George Washington University business dean Doug Guthrie was fired after overspending by $13 million last year, the GW Hatchet student newspaper reported.
Expenditures on online and executive programs exceeded budgeted amounts by nearly 25 percent, according to the report, and the discrepancy was discovered while closing the books on the school's budget this summer. Guthrie disputed the Hatchet's account, calling it "completely inaccurate," but declined further comment. Representatives of the school didn't immediately respond to questions on Monday.
Provost Steven Lerman told the Hatchet that $13 million is "a significant number, but not an existential threat," adding that the university will dip into its reserve fund to cover the overspending.
The overspending was focused on four online graduate programs that the business school added last year and on an executive MBA program for athletes and celebrities. The school also expanded its World Executive MBA program to include catered meals and hotel rooms at the Four Seasons in Georgetown for 75 business professors, the Hatchet reported.
Guthrie's departure as dean of the School of Business was announced in an e-mail to faculty Friday by Lerman, who cited "fundamental differences" with university leaders about how the school should be run. Guthrie, who was also stripped of his position as the university's vice president for China operations, will remain at the business school as a tenured professor.
Join the discussion on the Bloomberg Businessweek Business School Forum, visit us on Facebook, and follow @BWbschools on Twitter.
Before it's here, it's on the Bloomberg Terminal.
LEARN MORE