U.S. B-Schools Report Slowing Growth in International Applicants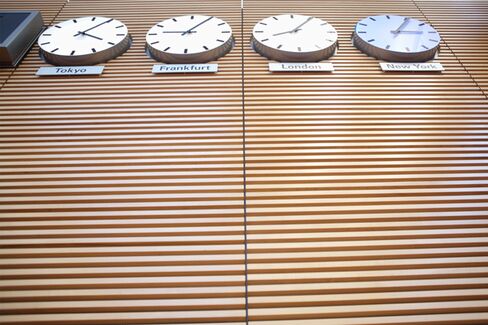 Growth in international applications to U.S. graduate business programs and in admission offers to international applicants both slowed dramatically this year, according to the Council of Graduate Schools.
International applications to U.S. business programs increased 1 percent in 2013. That's down from 7 percent in 2012 and the second consecutive annual decline. The slowdown is part of a broader decline affecting every field of study, driven by falloffs in applications in Asia, Europe, and the Middle East.
Meanwhile, international admission offers by business programs increased 3 percent, down from 21 percent in 2012. That's in marked contrast to the 9 percent increase in offers for all programs, which hasn't changed for three years.
Debra Stewart, the council's president, said better graduate programs outside the U.S. and restrictive U.S. visa policies for international students have persuaded many international applicants, in business and other disciplines, to remain in their home countries or pursue graduate study elsewhere. "The U.S. remains a very attractive destination, but we have strong competition around the world," she says.
The decline in international applications to U.S. programs follows a big increase in the number of prospective B-school applicants outside the U.S. The Graduate Management Admission Council reports that more than 169,000 GMAT exams were taken by test takers from outside the U.S. in testing year 2012, an increase of more than 19 percent.
The council's findings suggest that many of those test takers applied to non-U.S. programs, a trend that may not have run its course. It's a trend with potentially dire consequences for U.S. programs. According to GMAC, about 80 percent of full-time MBA programs in Asia had an uptick in applications last year, while nearly two-thirds of U.S. programs reported a decline.
Michelle Sparkman Renz, GMAC's director of research communications, says a number of factors are contributing to the slowdown in international applicants coming to the U.S., including exchange rates, better educational options in their home countries, visa issues, and the declining prestige of Western degrees.
India, for example, now has two business schools in the Financial Times 2013 ranking, the Indian Institute of Management at Ahmedabad and the Indian School of Business. In recent years, currency changes have made U.S. programs far more expensive for Indian applicants—and the share of GMAT scores sent to U.S. schools has plummeted, from 64 percent five years ago to 51 percent today. Sparkman Renz says she expects the U.S. to continue losing international applicants to other countries. "They have a lot of options," she says.
Will the slowdown in international applications make it difficult for U.S. schools to continue admitting high-quality international students? Stewart says that's not happening now, but if the trends continue, it's a possibility.
"At some point it could be an indicator of schools digging deeper into the [international applicant] pool, and then you have to look at questions of quality," she says. "I don't think we're there yet."
Join the discussion on the Bloomberg Businessweek Business School Forum, visit us on Facebook, and follow @BWbschools on Twitter.
Before it's here, it's on the Bloomberg Terminal.
LEARN MORE