Intern's Death Prompts Debate Over Grueling Hours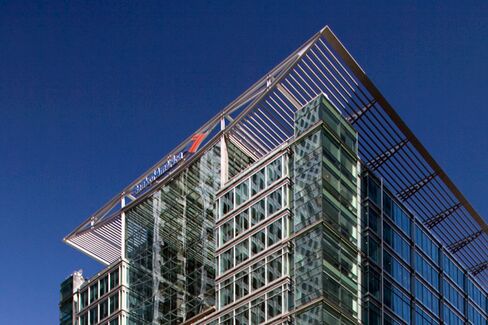 Reports that a Bank of America intern worked grueling hours prior to his death last week has set off a debate over the punishing hours worked in the investment banking industry.
Moritz Erhardt, 21, a student at WHU Otto Beisheim School of Management in Vallendar, Germany, was just one week short of completing his internship when he died at Claredale House, a residential facility for students. Erhardt's father, Dr. Hans-Georg Dieterle, issued a brief statement, referring to Erhardt as "our sunshine" and saying that "his plan was to work really hard for a few years and to do something good afterwards," according to the Daily Mail.
In the wake of Erhardt's death, London tabloids and other media outlets have reported that he had been working virtually round-the-clock before he died, but those reports have not been confirmed and a cause of death has not been determined. Bank of America spokesman John McIvor declined to comment on the reports, although he told the Independent that long hours in investment banking are not uncommon: "Do people in investment banking sometimes work long hours? Yes they do."
For many people, however, the fault lies with employers who insist on such relentless hours. One commenter at the Daily News criticized the bank for a "sweatshop approach." A headline in the Independent blared "Slavery in the City." Chris Roebuck, a visiting professor at Cass Business School, told the Financial Times that a difficult employment market has left many students desperate for job offers. Says Roebuck: "Some employers are exploiting that fact, pushing people past the point where it makes sense for their health or from a business perspective."
Others say employees share a measure of responsibility. "You're trying your hardest to prove yourself worthy of a full-time offer and it can be easy to neglect your health and your sanity," wrote LH Dan, on the Wall Street Oasis website, where a post on Erhardt's death generated more than 250 comments. "Why don't people just refuse to continue working at some point?" asked another commenter, Tristan. "If my superiors ask me to work 60 hours in a row I'd sincerely tell them to go **** themselves."
Peter Augustin, a spokesperson for WHU, said the school plans to raise the issue of "responsibility during internships,'" including working hours, with recruiters from all different industries. As of now, the school has no plans to limit Bank of America's ability to recruit on campus; even if they did, Augustin said, the school cannot prohibit students from applying for internships with specific employers.
Erhardt, who recently completed an exchange program at the University of Michigan's Ross School of Business, described himself as "highly competitive and ambitious" in his bio on the social media platform Seelio. Winfried Sturm, Erhardt's high-school physics teacher, told the Times of London that Erhardt was "incredibly single-minded," adding that "I gave him some guidance for a happy and healthy life: if you are always working to make money, and you have no other time, it is not good."
Join the discussion on the Bloomberg Businessweek Business School Forum, visit us on Facebook, and follow @BWbschools on Twitter.
Before it's here, it's on the Bloomberg Terminal.
LEARN MORE