The SBA Names an Interim Replacement for Its Outgoing Chief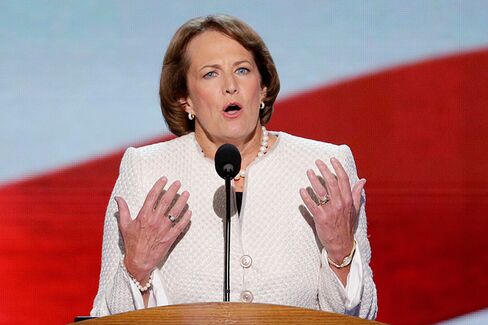 The question of who will succeed outgoing Small Business Administration chief Karen Mills hasn't captivated the chattering classes as would, say, an open office in a more visible Cabinet position. Still, small business advocates and financiers who depend on the SBA's guarantees have wondered in recent weeks when President Barack Obama would get around to nominating a replacement—and who would step in to run the agency on an interim basis when Mills leaves the agency at the end of the month for Harvard University.
Mills ended some of that speculation today, announcing that Jeanne Hulit, currently the SBA's associate administrator for capital access, will serve as acting head of the agency when Mills departs. "Jeanne brings extensive knowledge and a unique understanding of the agency and its mission to her new position," Mills said in an e-mail to her staff, adding that the agency continues to work "closely with the White House on the appointment of my permanent successor."
Hulit is a sensible choice given the SBA's main function as a guarantor of small business loans. In her previous roles at the SBA she helped the agency back $106 billion in small business lending to more than 193,000 businesses over the last four years. Prior to joining the SBA, Hulit had nearly two decades of experience in the banking sector and served as deputy director of Maine's Department of Economic and Community Development.
"She knows the agency backwards and forwards and is a great person to continue the momentum that [Mills] built," says Beth Solomon, chief executive officer of the National Association of Development Companies, an organization of lenders that make loans backed by the SBA.
As for Mills, she said last month that she's leaving the SBA to split time between Harvard Business School and the Kennedy School of Government beginning this fall. A former venture capitalist, Mills is credited with bringing more than 1,000 community banks back into small business lending programs, as well as with voicing small business owners' concerns with provisions in the Affordable Care Act that will require employers with 50 or more workers to provide health insurance. That implementation of the so-called employer mandate was delayed earlier this summer.
Before it's here, it's on the Bloomberg Terminal.
LEARN MORE