If You Now Know What Sugarpova Is, Maria Has Already Won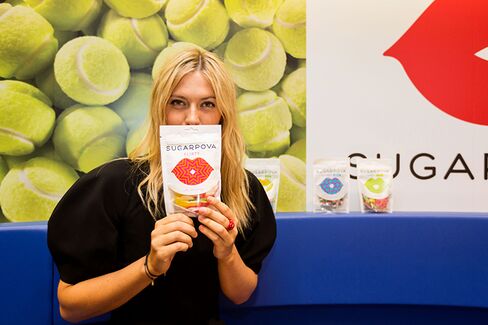 For a moment, Maria Sharapova fooled the world into thinking she wanted to change her last name to "Sugarpova" for the US Open, to plug her candy brand by the same name, and then change it back at the end of the tournament. It's not happening after all, and it turns out we're all just pawns in the tennis star's ploy for confectionary domination.
"At the end of the day we would have to change all her identification—she has to travel to Japan and China right after the tournament, and it was going to be very difficult," Max Eisenbud, Sharapova's agent, told ESPN. The marketers' Plan B: Fill a glass truck full of candy and drive it around Miami. "Maria has pushed her team to do fun, out-of-the-box-type things to get the word out about Sugarpova," Eisenbud said.
The whole thing ended up being a far-fetched publicity stunt (some say to divert attention from Sharapova's firing of coach Jimmy Connors). Oh, the bitter disappointment of never getting a human Sugarpova—it's like pulling a saccharine gummy right out of my mouth. Still, the scheme has worked to some extent. The number of tweets that mention the word "Sugarpova" jumped from 50 yesterday to about 9,000 on Tuesday, according to the most recent data from social analytics company Topsy.com.
The idea that Sharapova would sell out to this extent just to hawk candy turned off some: See here and here. Others, though, were kind of looking forward to it.
Before it's here, it's on the Bloomberg Terminal.
LEARN MORE