Hiring the Well-Connected in China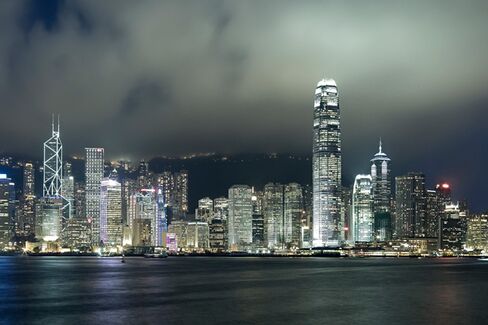 It's rough going for China's elite. This week the show trial for Bo Xilai, the purged politician who is one of the country's most high-profile princelings, or children of top-level officials, is scheduled to open. In the days before the Bo trial begins, the New York Times reports the U.S. government is looking into one of the tried-and-true ways for China's privileged offspring of government, party, or military leaders to get ahead: Land jobs with Western banks eager to do business with their relatives. The Securities and Exchange Commission, the Times reports, is investigating JPMorgan Chase to see if the bank hired the children of Chinese officials to help its business.
The U.S. bank says it has nothing to hide. "We publicly disclosed this matter in our 10-Q filing last week and are fully cooperating with regulators," Brian Marchiony, a spokesman for JPMorgan, told Bloomberg News.
If American regulators are really intent on looking at companies that hire nieces and nephews of China's high and mighty, the SEC and others will have their hands full for a long time. Hiring people with good connections has long been a standard way of doing business for multinationals in China—and often, those people with good connections turn out to be relatives of high officials. Since that's such an accepted way of doing business in the country, proving a quid pro quo between a foreign company and a Chinese official is difficult.
Companies also long ago recognized the need to be especially careful when hiring offspring of Chinese officials. Usually, the jobs young Chinese from important families receive are genuine jobs, not just fake positions created to funnel money crudely back to the official's family. Recognizing the potential risk of action under the Foreign Corrupt Practices Act, companies have put together policies to show that everything was kosher when they made their hiring decisions.
In other words, if suddenly confronted by regulators asking questions, foreign companies want to be able to demonstrate that the person was qualified and the company went through a routine and regular hiring process before hiring him or her. And companies want to be able to say with credibility that this person who just happens to come from a well-connected family was not hired with any corrupt intent of winning business from his or her high-profile relative in China.
Before it's here, it's on the Bloomberg Terminal.
LEARN MORE