A Half-Court Shot Worth $11,000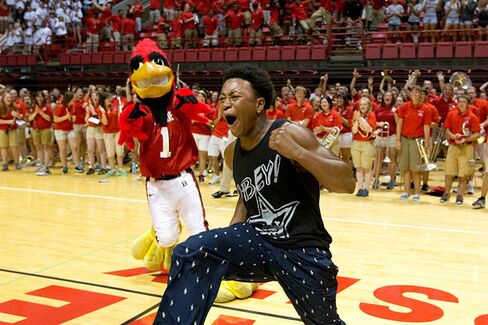 As first days go, Markus Burden's was pretty spectacular. The first-year marketing major at Ball State University's Miller College of Business was randomly selected from the crowd during a freshman Welcome Week event on Thursday to attempt a half-court shot for a semester's worth of free tuition. With $11,084 riding on the outcome, the Frankfort (Ill.) resident made three attempts before sinking his fourth. Burden, 18, told the Indianapolis Star that he wasn't on his high school basketball team but often played with friends. "It was an overwhelming feeling," he said.
http://www.youtube.com/embed/Zz7bbe1ZX5I
Before it's here, it's on the Bloomberg Terminal.
LEARN MORE