U.K. Stocks Drop to Five-Week Low as AstraZeneca Declines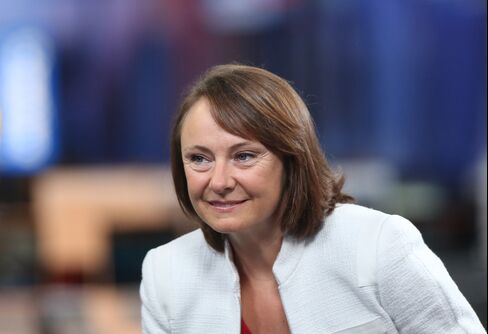 U.K. stocks declined to the lowest level since July 8 as AstraZeneca Plc and GlaxoSmithKline Plc dropped on broker downgrades, outweighing a report that showed British retail sales climbed last month more than projected.
AstraZeneca dropped to a six-week low as Morgan Stanley recommended investors sell the shares. GlaxoSmithKline fell 1.4 percent. Ophir Energy Plc slumped 15 percent after saying exploration costs contributed to a loss for the first half of this year. Centamin Plc, a producer of gold in Egypt, slid 3.4 percent as more than 500 people died after the Egyptian government's violent crackdown on Islamist protestors.
The FTSE 100 Index retreated 104.09 points, or 1.6 percent, to 6,483.34 at the close of trading in London. The equity benchmark has still gained 7.5 percent since its low on June 24 as the Bank of England gave forward guidance on interest rates for the first time. The broader FTSE All-Share Index and Ireland's ISEQ Index each lost 1.7 percent.
"I'm taking some profits because some stocks have done really well," Virginie Maisonneuve, head of global equities at Schroder Investment Management Ltd. in London, told Francine Lacqua on Bloomberg Television. "I still want to have a position in Europe, I'm about equal weight. In the defensive areas, staples are quite expensive."
U.K. retail sales rose more than forecast in July as the heatwave boosted demand for food and alcohol. Sales including fuel increased 1.1 percent from June, the Office for National Statistics said today. The median forecast of 21 economists in a Bloomberg News survey was for a 0.7 percent gain.
U.S. Jobless
In the U.S., a Labor Department report showed fewer Americans applied for unemployment benefits last week. Jobless claims in the week ended Aug. 10 slipped to 320,000, from a revised 335,000 a week earlier. Economists surveyed by Bloomberg had predicted 335,000 new claims.
Separate data showed that industrial production in the world's largest economy was unchanged in July as a slowdown at factories overshadowed an increase in mining.
The reading for output at factories, mines and utilities followed a 0.2 percent gain the prior month that was smaller than previously reported, a report from the Federal Reserve showed today in Washington. The median forecast in a Bloomberg survey called for a 0.3 percent rise in July.
AstraZeneca lost 1.7 percent to 3,192.5 pence, its lowest price since July 3. Morgan Stanley cut its rating on the drugmaker to underweight, similar to sell, from equal weight, citing investor concern about growth drivers and the stock's valuation. Shares are trading at 9.5 times projected earnings, compared with its five-year average of 7.7 times.
GlaxoSmithKline Drops
GlaxoSmithKline slipped 1.4 percent to 1,657.5 pence as Morgan Stanley cut its recommendation on the U.K.'s largest drug manufacturer to underweight from equal weight. The brokerage cited U.S. regulatory risks to Glaxo's respiratory treatments in the second half of the year.
Ophir Energy slumped 15 percent to 332 pence, its lowest price in more than 17 months. The energy company posted a $19.4 million loss for the first six months of this year, according to a statement today.
Centamin declined 3.4 percent to 36 pence. The army-backed government of the most populous Arab nation declared a month-long state of emergency yesterday.
BG Group Plc lost 2.4 percent to 1,178 pence. Egypt accounted for about 15 percent of BG's earnings from continuing operations in 2012, according to the company's half-yearly report on July 26. Chief Executive Officer Chris Finlayson said at the time that turmoil in Egypt would remain "a primary concern" for the oil and natural gas producer.
Antofagasta Downgraded
Antofagasta Plc fell 4.2 percent to 930 pence as JPMorgan Chase & Co. downgraded the mining company to neutral from overweight, meaning investors should not buy more of the shares than represented in global benchmarks. The stock is fully valued after rallying 18 percent since July 15 through yesterday, according to JPMorgan analyst Fraser Jamieson.
Imperial Tobacco Group Plc rose 2.6 percent to 2,209 pence. Investors may be relieved after the company maintained its earnings guidance for the full-year even as sales dropped, according to Exane BNP Paribas analyst James Bushnell.
The maker of Davidoff and Gauloises Blondes also said it plans to introduce an alternative nicotine product next year to catch up with competitors such as British American Tobacco Plc.