Make Customers Pay on Time (and Manage Cash Flow Until They Do)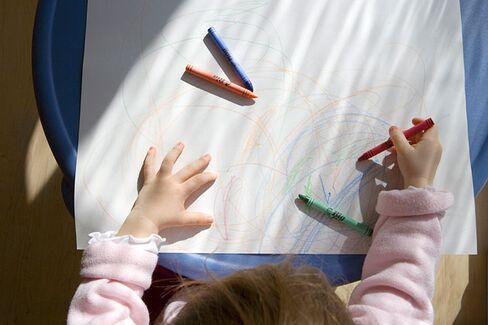 Question: We run a private preschool and often find that parents do not promptly honor their obligations to pay fees. What's the best way to deal with this, and what other means could we use to sustain our operations and cash flow when parents are late?
Answer: Many small service providers face the same problem you're having with late-paying customers—and it probably tends to be the same handful of people who often miss payment deadlines. It may be especially awkward for you, however, to have to chase after parents who are late on payments, particularly if you are close to the children your school serves and their families are struggling financially.
"It can be a very difficult thing to tell a parent, 'You're not going to be able to bring Jamie to school next week if you don't pay now,'" says Stephen Dem, an Encino (Calif.) attorney who has represented private schools in debt collection matters.
Despite your dilemma, you're running a business, and if monthly tuition does not come in, you can't pay your teachers, make your rent, and dispose of other bills. If you don't already have one, establish a personal relationship with the business representative at your bank or credit union and make sure to get a line of credit for your preschool. "Educate them as to the seasonal ups and downs of your business and what you do during the summers," when many families may forego child care while they take vacations, Dem says.
The truth is that unless your school has some other source of income, the only way to keep cash flowing into your business is to collect monthly tuition and special fees (for such things as late pickups or field trips) on time. Make sure that parents understand this by stating it explicitly in your school contract, says Patricia Sigmon, president of LPS Consulting in Fanwood, N.J., and author of Six Steps to Creating Profit: A Guide for Small and Mid-Sized Service-Based Businesses.
"There needs to be a strong payment policy in place, signed, and agreed to at registration," she says. You could require parents to put down a tuition deposit at the beginning of the school year or supply credit card information for you to keep on file in case they don't pay by a certain date each month, she suggests.
The best way for you to get paid is through automatic charges at the beginning of each month from your clients' credit card accounts, as health clubs often require. Or you could set up automatic deductions from your clients' bank accounts. "Create an economic incentive for parents to set up automatic deductions and have a late-fee clause built into your contract, so that they owe extra if tuition is due on the first and not paid by the fifth of the month—or something similar," Dem says.
Many business owners are reluctant to accept credit cards because they don't want to pay the fees associated with them, which can be north of 3 percent, says Rhonda Abrams, president of The Planning Shop in Redwood City, Calif., and author of Entrepreneurship: A Real-World Approach. "They don't want [the fees] to eat into their profit margins, but getting paid—and especially getting paid fast—is typically worth it. Plan the credit card costs into the prices you charge."
Find out which local employers subsidize child-care costs for their workers and suggest that option to appropriate clients, who may not be aware that subsidies exist. Those who do get subsidized may want you to deduct their tuition payments directly from their paychecks. Find as many options as you can offer to your clients, be flexible when warranted, but generally stick closely to the payment rules you establish clearly at the beginning of the year.
Abrams urges more service providers to accept credit cards and set up recurring charges, rather than deal with monthly billing and collections. Customers have grown accustomed to automatic deductions in recent years and most probably won't complain, she says. "My employee's daughter goes to a piano teacher who sometimes waits months to give her a bill. By then, it's a burden to pay and the teacher hasn't had those funds for all those months. My employee would be happy to just have a credit card on file," she says.
Some additional resources: Internet payment systems such as Square make it easy for small companies to accept credit cards, and online payment programs like Tuition Management Systems may prove useful in your situation. Get more suggestions by joining a professional association geared toward private preschool providers like yourselves.
Before it's here, it's on the Bloomberg Terminal.
LEARN MORE