IBM Launches New B-School Partnerships in Data Analytics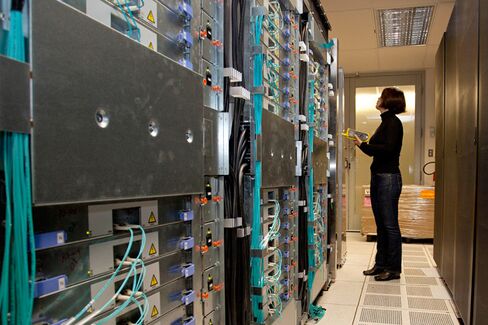 IBM has launched nine new academic partnerships in data analytics, including new programs at George Washington University and Hult International Business School, bringing the total to more than 1,000.
The tech company's four-year campaign to close the "big data" skills gap is rapidly gaining momentum. In May it pegged the number of its academic partnerships at 300. While IBM has a history of teaming with institutions to create curricula around such subjects as computer science and e-business, it has never seen such high demand as it has with big data, says Jim Spohrer, director of global university programs for the company in San Jose, Calif. IBM estimates that about 4.4 million jobs will be created worldwide to support big data by 2015.
Teaming up with schools makes sense for IBM because it can train future leaders to be comfortable with new technology. Educators, he adds, need to take note. "I think even community colleges need to address big data, because people in the workforce need to tune up their skills," says Spohrer.
At George Washington University's School of Business, IBM is helping to launch a new masters in analytics and data science that will make its debut in the fall. Students in the program can take it full-time and finish in 10 months or part-time and complete it in 24 months. Students in the first class range from new college graduates to those with more work experience. There's even one PhD, says Srinivas Prasad, faculty director of the program. The school aims to double the size of the program to 35 or 40 students over the next few years, he adds.
Students will use IBM software, and professors will have access to case study projects and top leaders in the organization, who will come in as guest lecturers. What makes the George Washington University program unique, says Prasad, is its demonstration of how these skills can be applied to different kinds of businesses. There will be tracks to allow students to specialize in such areas as health care and sports.
"It makes sense for businesses to make better use of the data being collected," says Prasad. "And business schools have to address the gap [in skills]."
Hult International Business School partnered with IBM to launch a new curriculum focused on the emergence of the digital service economy that will help students serve global, mobile, and social customers. It's designed to deepen technical and business skills in such areas as enterprise social networking.
Join the discussion on the Bloomberg Businessweek Business School Forum, visit us on Facebook, and follow @BWbschools on Twitter.
Before it's here, it's on the Bloomberg Terminal.
LEARN MORE