It's Almost Time for a New IPhone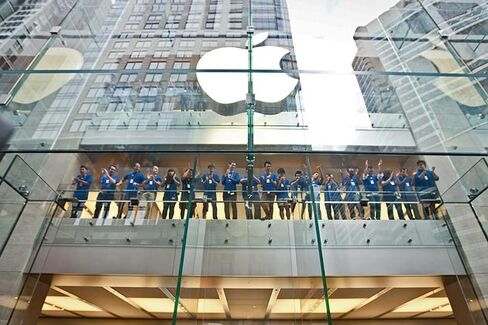 We still have several weeks left of summer, but there are signs that fall is coming. Back to school sales. Preseason NFL games. And, of course, speculation about Apple's next iPhone announcement.
The company will reportedly show off its next generation of smartphones on Sept. 10. While the timing of this kind of event is supposed to be shrouded in secrecy, the new iPhone release has become an annual publicity fest with pretty predictable timing: The phones' on-sale dates tend to coincide nicely with the year-end holiday shopping rush.
This year, the main subjects of speculation are whether Apple will integrate a fingerprint scanner and what that might mean for the future of the iPhone's 'home' button. Other questions include the perennial "What will they call it?" (The front-runner so far is "iPhone 5S.") There's always discussion of camera specs and the like, though that's the kind of speculation that generally proves least reliable.
As for settled questions, this will be the first phone built to run iOS 7, Apple's newest version of its mobile operating system and the company's biggest aesthetic change in years.
When it comes to Apple's business prospects, the most important thing to watch is the price tag. Apple has been having a rough time of things on the markets. Its stock price is currently 35 percent below its 52-week high (which came last September, soon after its last iPhone announcement). The company has suffered from fears that it can't innovate without Steve Jobs, but more damaging has been the fundamental shift in the smartphone market.
With the market for high-end mobile devices nearly saturated, the major opportunity for growth is among people who have never owned a smartphone. Instead of catering to that audience, as makers of Android phones have, Apple has been trying to sell them older iPhones at a discount—and watching its market share continue to erode.
Apple's next product announcement may well include the release a more moderately priced smartphone designed to compete. Perhaps it'll come in many colors, and perhaps it'll be called the iPhone 5C. We'll know for sure next month. Then the leaves will also start showing us different colors, and before we know it, it'll be time for Thanksgiving.
Before it's here, it's on the Bloomberg Terminal.
LEARN MORE