Citi's New Credit Card: Buy Now, Pay Whenever
The new account offers 18 months without interest--plenty of time to build up a substantial balance.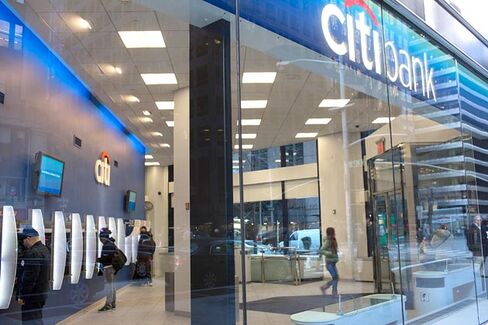 Citigroup is offering surprisingly decent terms on a new credit card, dubbed "Simplicity." Launched in late July, the Citi plastic promises no interest on purchases or balance transfers for 18 months, no annual fee, and no late fees "EVER" (all caps!).
The only catch is there is no rewards program and after the introductory period card users will face interest rates that aren't appreciably lower than those on other cards—between 13 percent and 22 percent.
Citi spokeswoman Emily Collins said the terms are one-of-a-kind in the cluttered credit-card marketplace. "We offer this to people who are interested in managing their finances responsibly, but lead a busy lifestyle," Collins said. "It's for someone who really wants to streamline their credit card experience."
That may all be true, but there's probably something less-munificent behind the new offering, as well. Citi's credit card business has been flagging recently as consumers have become relatively more prudent, putting less on plastic and paying balances on time. In the past six months, Citi's card operations posted only a 1 percent uptick in revenue and a 3 percent percent slide in profit. In North America, income on Citi-branded cards was down by 10 percent during that period.
Customers paying their bills is never a bad thing for a bank, but lenders would rather have them consistently chipping away at a big balance than paying their accounts down to zero every month. An 18-month spending spree sans interest is a great way for Citi to get consumers to build balances back up. And though Citi insists the card isn't a bid to round up a heap of lucrative balance transfers from other lenders, the terms seem tailor-made for such a strategy.
Indeed, credit-card debt has seldom looked so profitable. Delinquencies on plastic payments are at their lowest level in 22 years, with only 2.4 percent of accounts more than 30 days overdue, according to a recent report by the American Bankers Association.
The prospect for Citi: a double-digit return with a 2 percent chance of default. In the parlance of Wall Street, that's a trade you take all day.
Before it's here, it's on the Bloomberg Terminal.
LEARN MORE