For U.S. Consumers, Borrowing Is a Good Idea Again
Households have drastically cut costs and can handle debt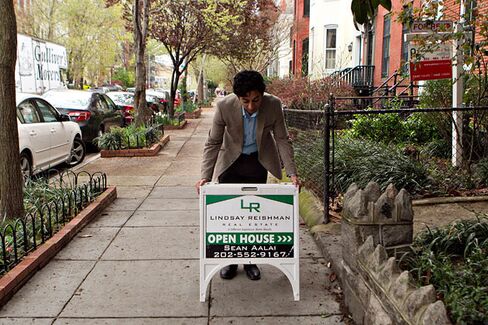 Gabriela Magallanes, 23, a hospital research assistant in Raleigh, N.C., bought a black 2013 Hyundai Elantra in May after her 24-year-old car broke down. She tapped the auto manufacturer's finance subsidiary for a 60-month loan at 2.9 percent, with monthly payments of $337. "I definitely could not have gotten a better rate," says Magallanes. "I felt very secure I could make my payments."
Americans have made progress putting their finances in order and are ready to borrow again—giving the world's largest economy another engine of spending and growth. Household net worth reached a record high in the first quarter, Federal Reserve data show. Consumer loans are rising, while the American Bankers Association reports the percentage of bank-card holders who are delinquent is the smallest since 1990.
"Household finances are in the best shape in decades," says Joseph Carson, director of global economic research at AllianceBernstein. "We now have a creditworthy borrower. It's a powerful ingredient" for U.S. expansion and "definitely a step up from where we have been."
Credit is thawing for residential mortgages, one reason new-home purchases in June reached their highest point since 2008. Lenders are also easing standards for auto loans, putting car sales on track for the best pace since 2007. Total consumer borrowing climbed by $13.8 billion in June and $17.5 billion in May, Fed figures show, as Americans took out more college and automobile loans. Households may become even more open to taking on debt as property values appreciate, stock prices hover near a record high, and improving job prospects boost confidence.
Three measures explain the rebound. First, household wealth measured by net worth climbed to $70.3 trillion in the first quarter and may have set a new record in the second quarter, Carson estimates. That's almost $20 trillion above its recession low point. Second, as of March, the two-quarter average for household financial obligations, including property taxes, mortgage payments, and other costs as a share of income was 15.2 percent, the lowest since at least 1980.
Finally, Americans have more readily available funds to cover what they owe: The liquid assets of households—cash, stocks, bonds and other instruments—have risen by $10 trillion in the past four years. Domestic banks, which have eased lending standards, experienced stronger demand in most types of loans during the past three months, the Fed said in its quarterly survey of senior loan officers.
House-price gains have translated into a $1.8 trillion boost to household wealth, recovering almost one-third of the cumulative loss since the peak of the real estate boom, says Michelle Meyer, a senior U.S. economist at Bank of America in New York. "Consumers feel wealthier and more comfortable spending today in the anticipation of wealth in the future," she says. This effect, which is "fairly modest now," will provide a bigger lift to consumption over time as the housing recovery helps to "heal households' balance sheets."
The trick is to not go on a debt binge. Daniel Hurst, 22, a website designer who graduated in December from Georgia State University in Atlanta, wants to replace his 10-year-old Toyota Camry in the next year, build up an emergency fund, and maybe buy a new home down the road. So he's setting aside about 10 percent of his income for savings. "When I need to get a car, I will have the money and it won't break the bank," Hurst says.
The improvement in borrowing and lending is "not strong enough to get front-page coverage yet," James Paulsen, chief investment strategist for Wells Capital Management, says. "Credit was a bad thing for so long, it is just now starting to become OK again." Paulsen says he doesn't anticipate "another bubble economy."
"The Fed has to be pretty pleased with the dramatic improvement in household finances," says AllianceBernstein's Carson. It indicates that over time, policymakers "can provide less accommodation." The pickup in credit is noteworthy, he says, because "you can put in all the easy monetary conditions you want, but at the end of the day, if the consumer doesn't take advantage of those and banks aren't willing to lend, nothing will work."
Before it's here, it's on the Bloomberg Terminal.
LEARN MORE