A New Approach to the MBA Job Hunt at Rochester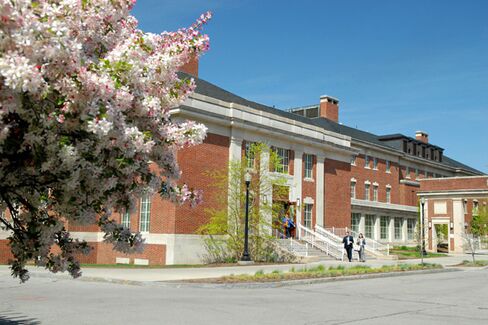 In 2010, students coming out of the University of Rochester's Simon Graduate School of Business were not doing well. At graduation, fewer than half of that year's MBA class had received a job offer. Employers simply weren't coming to campus, and students were not happy. "Ultimately, we succeed based on how well our graduates do," says Simon Dean Mark Zupan.
So Robert Park, assistant dean of career management and professional development, decided to flip the recruitment process by prescreening students and then taking the ones who were the best fits directly to the potential employers. "You don't have to come to campus to interview 10 students, so you can hire the four who are the right fit," he now tells companies interested in hiring Simon MBAs. "I'll bring the four to you."
The school also hired five people, who are responsible for individual industries, to serve as "salespeople," using sales tactics, such as analyzing metrics and marketing talent, to get the right students in front of employers.
Now in the third year of a five-year plan, the school's career center is seeing positive results. While still collecting data, Park expects that about 70 percent of the Class of 2013 had a job offer at graduation. Zupan expects that increase will also help future students get jobs by expanding the school's reach.
Simon is making other moves to increase its appeal to both potential students and employers. The school is currently awaiting approval from the state for a New York City extension to house the MS in Management and MS in Finance programs for working professionals, and it hopes to leverage the relationships with these students to build a bigger network for recruiting.
Additionally, Zupan is going to teach a massive open online course, The Power of Markets, through a partnership with Coursera in November. Students will have the chance to certify that they have learned a certain percentage of the material, and those who do well will be eligible to go to campus to take the final exam. "This will be an experiment," Zupan says. "We'll see how it works. It's important to attract top talent to the school."
Join the discussion on the Bloomberg Businessweek Business School Forum, visit us on Facebook, and follow @BWbschools on Twitter.
Before it's here, it's on the Bloomberg Terminal.
LEARN MORE