New Wharton MOOC Covers the Business of Sports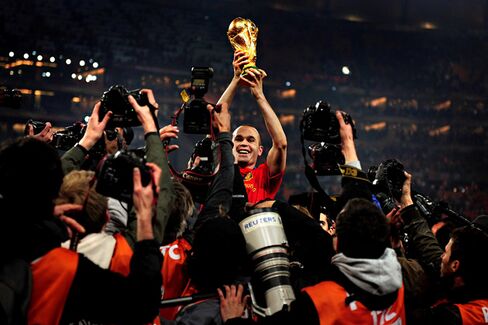 Ever wonder what it might be like to take a sports business course at Wharton? Now you have a chance to find out, free of charge.
Today the B-school launches a new "massive open online course," or MOOC, called The Global Business of Sports, via online provider Coursera.
Taught by longtime Wharton professor Kenneth Shropshire, the online course is modeled after the popular Sports Ventures & Social Impact course that has been offered to Wharton undergrads and MBAs for years. It covers the business angles of such concepts as player salaries, unions, sports agents, stadiums and arenas, and media rights.
To Shropshire, taking the course online is an exciting prospect. "It is a new frontier, and it reaches such a broad audience in terms of both numbers and demographics," he says. "It is exciting both to prepare the course with that in mind and to contemplate the feedback." As of Friday, more than 20,000 individuals had signed up for the seven-week course.
The large number and diversity of students is a major consideration for Shropshire in how he approaches teaching the online course, especially considering that the traditional in-class offering at Wharton has a student count of only about 60. "That's part of the challenge," he says. "To be able to deliver material that is democratic in terms of accessibility in both substance and level."
According to the school, the online course will include weekly videotaped lectures featuring Shropshire describing various sports business concepts and illustrating them with real-world case studies involving the NFL, NBC Sports, and the FIFA World Cup. Additionally, a few of the lectures will include interviews with leading stakeholders in the industry.
As with other MOOCs, students who complete the course will receive a statement of accomplishment but no academic credit.
The Global Business of Sports is one of a few MOOCs currently offered by Wharton. The others include An Introduction to Financial Accounting and An Introduction to Corporate Finance.
Join the discussion on the Bloomberg Businessweek Business School Forum, visit us on Facebook, and follow @BWbschools on Twitter.
Before it's here, it's on the Bloomberg Terminal.
LEARN MORE