Your Money in the News -- Financial Firsts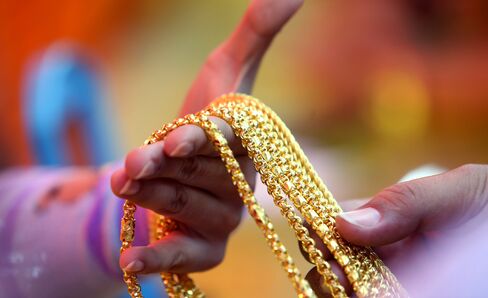 What happened in the news this week that affects how you live and invest? Here's a highly curated (read: extremely subjective) collection of stories about financial milestones for the week of July 29.

GOLD: Gold tradersturned bearish for the first time in six weeks as accelerating U.S. economic growth and weaker sales of physical bullion curbed demand. (8/2)
JOBS: Employers added fewer workers than forecast in July even as the U.S. jobless rate fell. Payrolls rose by 162,000, the least in four months, and the jobless rate dropped to 7.4 percent from 7.6 percent. The workweek shrank, and hourly earnings fell for the first time since October. (8/2)

FACEBOOK: Investors sent Facebook Inc.'s shares to the highest close , $38.05, since the social-networking company's May 18, 2012, initial public offering. The stock had tumbled to a low of $17.55 in September, less than half the $38 IPO price. (8/2)
EQUITIES: The Standard & Poor's 500 Index rose above 1,700 for the first time after central banks vowed to maintain stimulus and data on global manufacturing beat forecasts. All 10 S&P 500 main industries advanced. (8/1)

MORTGAGES: Mortgage rates in the U.S. rose for the first time in three weeks, resuming an upward climb that has begun to affect home sales. (8/1)
BONDS: Investors added money to U.S. bond mutual funds last week for the first time in almost two months as interest rates stabilized and the Federal Reserve provided no new information about plans to curtail its asset-buying program. (7/31)
Before it's here, it's on the Bloomberg Terminal.
LEARN MORE