BMW Plans to Sell I3 Battery-Powered Car in China Next Year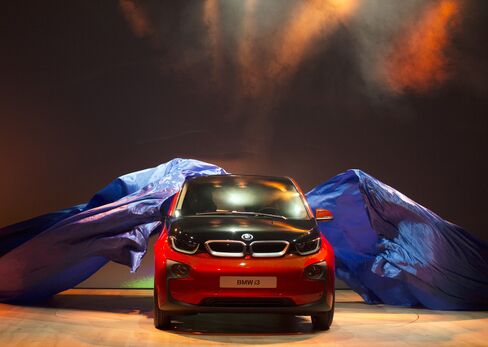 July 30 (Bloomberg) -- Bayerische Motoren Werke AG will begin selling the new battery-powered i3 compact car next year in China, which the world's largest premium automaker predicts will become one of the top markets for electric vehicles.
"I'm very optimistic on China in principle because China is a market for e-mobility," Harald Krueger, BMW's production chief, said in an interview with Bloomberg Television in Beijing yesterday. "China will be like the U.S., one of the core markets" for electric cars, he said.
Demand for electric vehicles in China has struggled to catch on because of issues including high cost, lack of charging stations and range anxiety. The government has yet to renew the purchase incentives for individual buyers after they lapsed at the end of last year.
The i3 is targeted at families and commuters, Krueger said.
Liu Chuanzhi, chairman of Legend Holdings Ltd., will become the first customer for the i3 in China, according to the automaker. He placed an order for the car while attending last night's event in Beijing.
To contact Bloomberg News staff for this story: Tian Ying in Beijing at ytian@bloomberg.net
To contact the editor responsible for this story: Young-Sam Cho at ycho2@bloomberg.net