Liquid-Plumr Tries Dirty Ads to Sell Drain Cleaner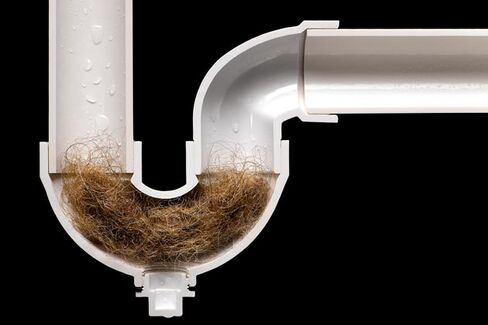 It goes without saying that sex sells—but does it sell drain cleaner? Using every possible double entendre, Clorox has opted for a hypersexual ad modeled after a 1970s porn video to sell its Liquid-Plumr Urgent Clear drain cleaner.
It's the choice, naturally, for when you need your pipes cleaned fast. Cut to the '70s porn music, and a hunky, bearded man named Peter at the door, with a woman on her staircase:
"I heard you need it now," he says.
"I only have 10 minutes," she replies.
"I only need seven."
"Oh."
That interlude is followed by an Isaac Hayes-style voiceover informing viewers that the product "penetrates the toughest clogs with two fast-acting gels to leave you satisfied in only seven minutes, baby." Lest you be a bit slow and miss the point of all this sensual plumbing talk, Peter reappears at the end holding a long metal pipe.
The new Clorox ad is only slightly tamer than a threesome-themed spot Liquid-Plumr released in February to pitch its Double Impact Snake + Gel product, which includes a plastic "snake" to help clear a drain. The spot has tallied 2.3 million views on YouTube. A woman shopping at a supermarket reads the "Double Impact" label and begins to imagine how such a drain-repair scenario might play out at her house.
Such blatant and suggestive ads, of course, tend to split public opinion, generating amusement, disgust, derision, exasperation—and attention. "Words cannot describe how bad this makes advertising look," wrote a commenter at Adweek. "I'm buying this product based solely on this commercial. My drains are fine," wrote a commenter on YouTube. "This commercial is so unnecessarily sexy that it's funny as sh-‍-," wrote another. And a third: "This commercial is as subtle as an elephant orgy in a china shop. How it made it TO the censors, much less even PAST them is beyond me."
Engendering so much discussion around a mundane household chemical to remove unpleasant drain detritus just might be the most shocking aspect of these risqué ads.
Before it's here, it's on the Bloomberg Terminal.
LEARN MORE