Don't Forget the Royal Mother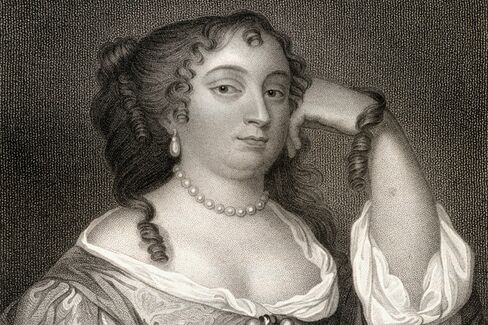 Anne was visibly pregnant and the couple were obliged to marry. They held an official but private marriage ceremony in London on 3 September 1660, following the restoration of the monarchy. The wedding took place between eleven o'clock at night and two o'clock in the morning at Worcester House—her father's house in the Strand—and was solemnised by Dr. Joseph Crowther, James' chaplain. The French Ambassador described Anne as having "courage, cleverness, and energy almost worthy of a King's blood." The couple's first child, Charles, was born in October of that year, but died seven months later. Seven children followed: Mary (1662–1694), James (1663–1667), Anne (1665–1714), Charles (1666–1667), Edgar (1667–1671), and two daughters, Henrietta (1669–1669) and Catherine (1671–1671); all of their sons and two of their daughters died in infancy.
—Anne Hyde, Duchess of York and Albany, commoner and wife of James, Duke of York, later King James II and VII, Wikipedia.
Things have changed.
We greet the royal baby, issued last evening. On behalf of all of Bloomberg Surveillance, we wish good health, wisdom from elders, and a spirit to last generations. We wish a common "courage, cleverness, and energy almost worthy of a King's blood." We assume the parents will be jockeying for a choice nursery-school slot in 20 months.
The Royal baby will be showered with affection and attention. I would suggest attention, indeed affection, to the Royal mother.
Perhaps, things have not changed.
The diarist Samuel Pepys would not recognize the world of the Queen's first great-grandson. (She is Elizabeth II, Dei Gratia Britanniarum Regnorumque Suorum Ceterorum Regina, Consortionis Populorum Princeps, Fidei Defensor.) But then, we, even in our history, do not know his time.
There is a constant across these 350 years, from common mother to common mother. We celebrate the Royal son. God speed, the father will be King. This evening, with echoes of a princess flying home from Kenya, a murder in an Irish bay, the spinning doors of the Ritz in Paris, on this day of birth.
Don't forget the Royal mother. Discuss.
Before it's here, it's on the Bloomberg Terminal.
LEARN MORE