Box Office: Beatles, 'Tango' Hike Broadway Sales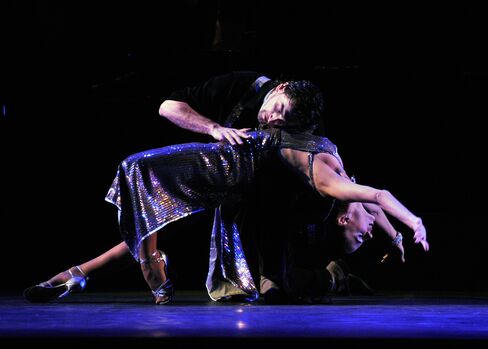 Some Broadway freshmen struggled last week, as sweltering temperatures proved a tough environment in which to open all-new shows.
The musical comedy "First Date," in previews ahead of an Aug. 8 opening, sold $350,000 of tickets, according to the trade association the Broadway League. With star Zachary Levi (television's "Chuck") out for the week due to a prior commitment, the show was down 14 percent from the first week of previews.
But that was great relative to "Soul Doctor," about the life and music of the charismatic spiritual leader Rabbi Shlomo Carlebach, which took in $110,000 in five previews, less than a quarter of its potential. It opens Aug. 15.
"Annie" slumped without television star Jane Lynch as Miss Hannigan, down 16 percent to $956,000, its lowest in five weeks.
"Motown" enjoyed its second-best week on record, selling $1.5 million. Too bad the Motor City, which filed for bankruptcy protection on July 18, can't benefit from the SRO business.
Also near records were "Matilda" and "Kinky Boots," propelling Broadway to $23.6 million in sales overall, up 2 percent.
Christopher Durang's "Vanya and Sonia and Masha and Spike" packed in audiences and presumably profits, rising 3 percent to $684,000. Producers said on July 1 that investors recouped their $2.8 million investment.
Two not-so-new summer offerings were strong out of the gate. "Forever Tango," in its third Broadway incarnation, sold $430,000, up 43 percent in its second week. And "Let it Be" did $399,000 in its first week, featuring hits by a band Paul McCartney played with before Wings.
Muse highlights include Manuela Hoelterhoff on opera and Richard Vines on dining.
Before it's here, it's on the Bloomberg Terminal.
LEARN MORE