A Bottom-Line Solution for a Top-Line Problem
We have a bottom-line solution for a top-line problem

One hundred and three companies in the S&P 500 have reported second-quarter earnings thus far, and nearly half have missed top-line estimates (top-line meaning revenue).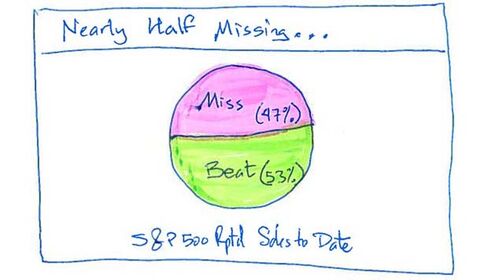 This isn't good at all. The top line represents money coming through the door -- it's the company's revenue. And either the sales force booked the orders or they didn't. CFOs can manipulate earnings by adjusting amortization/depreciation/goodwill/etc., but not revenue.
Here are some of the better-known disappointments this quarter: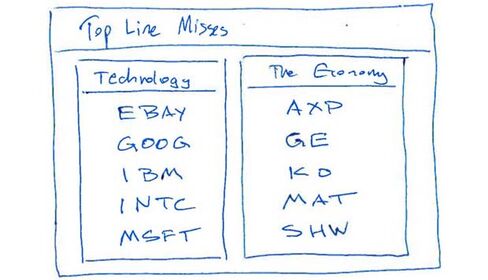 Even these companies are still managing to grow sales an average 3.9 percent, but forward sales trends don't look good. Estimates show third-quarter sales growth slowing to 2.7 percent, and then dropping to 0.8 percent for the fourth quarter. Stock traders apparently haven't noticed.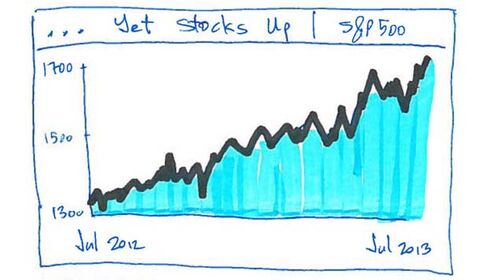 The bottom line: top line is a problem and we think stocks are vulnerable at all-time highs. We've also noticed how much cheaper puts have become with the VIX near six-year lows. Add it all up and protection makes sense.+