China's Surprising Foreign Investment Spike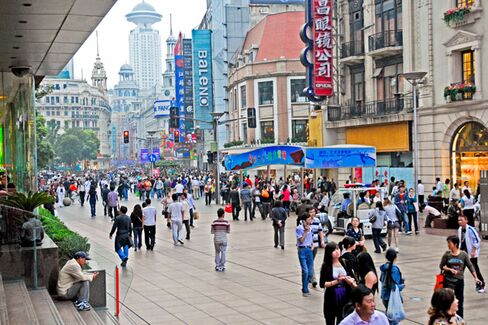 Even as China's economy continues to lose steam, with a 7.5 percent rise in GDP from April through June, the second consecutive quarter of slowing growth, a rare bit of good news: Foreign direct investment into China shot up 20.12 percent in June over the same period a year earlier, rising 4.9 percent in the first six months to total $61.98 billion, the commerce ministry announced July 17.
"The FDI increase proved the competitiveness of the Chinese economy and international investors' recognition of the investment environment in China," said ministry spokesman Shen Danyang, in a press conference in Beijing, the official Xinhua News Agency reported on July 17. Still, Shen cautioned against excessive optimism. "But we cannot conclude that China's FDI has rebounded by simply looking at just a single month's data. We expect the FDI in the second half to grow steadily," he said. China's FDI has grown for the past five months; that was preceded by monthly declines since June 2012.
In a positive sign for Beijing's desire to rebalance to a more consumption-driven economy, overseas investment into China's service sector saw strong growth, up 12.43 percent in the first six months, amounting to about one-half (or 49 percent) of all new investment into China. China's leaders know they must build a stronger job-generating service sector, still only 44.6 percent of total GDP (compared with the more than 60 percent of GDP common in most developed countries), to create wealth and drive household consumption. Foreign investment into manufacturing declined 2.14 percent in the first six months and amounted to 42 percent of the total.
Perhaps suggesting the spokesman's caution is warranted, a recent annual survey by the American Chamber of Commerce in China showed a drop in the number of U.S. companies saying China is a top priority for investing: 47 percent of respondents said China was one of their top three choices for global investment, down from 58 percent that said the same a year earlier. Meanwhile, 11 percent said China is not a priority, up from 7 percent in 2012, reported the 2013 China Business Climate Survey Report, released on April 24.
Technology transfer requirements, difficulties in obtaining business licenses, poor intellectual property protections, and worries about corporate espionage were all cited as concerns, according to the survey. "The percentage of respondents who say China's investment environment is improving fell markedly [from 43 percent to 28 percent]—in line with the widespread impression that market reform and opening has slowed in recent years," the survey stated. Still, investment into China by U.S. companies showed relatively strong growth of 12.29 percent in the first half of the year.
Before it's here, it's on the Bloomberg Terminal.
LEARN MORE