Darden PhD Student Accused of Plagiarism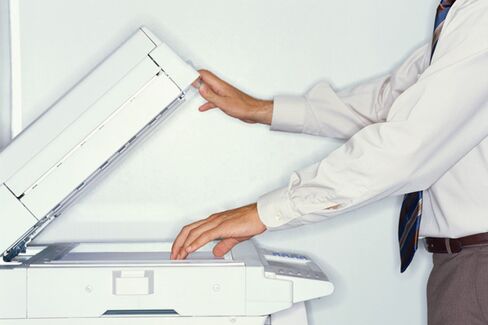 Amid allegations of plagiarism, a second academic paper by a doctoral student at Virginia's Darden School of Business is being retracted.
The Journal of Enterprising Culture is retracting "Understanding the Antecedents to an Entrepreneurial Firm's Intent to Engage in International Strategic Alliances" by PhD student Eugene Z. Geh, according to Editor Wee-Liang Tan. Three months ago, the Journal of Business Ethics retracted a second paper by Geh (PDF), saying 16 percent of the work duplicated passages from a 2004 paper published by another author in the Academy of Management Review. Geh's article, "The 'Strong' Versus 'Weak' Premise of Stakeholder Legitimacy and the Rhetorical Perspective of Diffusion," was published in 2012.
The April incident was reported by Retraction Watch, a blog that tracks retractions in academic journals. At the time, Andrew Wicks, director of the Darden doctoral program, told the blog that there was an "extensive investigation" and that "all evidence pointed to an isolated incident that was a mistake rather than a calculated effort to plagiarize." Wicks added that "no additional action" was taken.
Geh did not respond to e-mails, texts, and phone calls seeking comment; an automatic e-mail reply stated that he was on "medical leave." Wicks declined to discuss Geh, citing federal legislation prohibiting the release of student educational records without written permission, and Darden Dean Robert Bruner did not respond to a request for comment.
Darden spokesperson Julie Daum declined to comment on Geh, including whether he is still enrolled in the program, but in a statement said the school "takes all matters of academic integrity with utmost seriousness." The school has a policy on research misconduct, which identifies plagiarism as a form of academic misconduct requiring an in-depth investigation that could result in the withdrawal or correction of papers, a reprimand, monitoring of future work, or more severe measures that include termination of employment.
Geh joined the doctoral program in 2009 in the department of Strategy, Entrepreneurship and Ethics. According to his online curriculum vitae (PDF), he received a grade of "distinguished performance" in a dozen courses, including Foundations of Business Ethics. A graduate of Singapore Management University, he has a long list of journal articles and conference papers.
"When it happens two or three times, it's no longer an accident," says Bob Sullivan, dean of University of California, San Diego's Rady School of Management and chairman of the Association to Advance Collegiate Schools of Business. "It really becomes a question of how seriously do we treat this issue of scholarship and research and credibility?"
Join the discussion on the Bloomberg Businessweek Business School Forum, visit us on Facebook, and follow @BWbschools on Twitter.
Before it's here, it's on the Bloomberg Terminal.
LEARN MORE