J.K. Rowling Goes Incognito as a Crime Novelist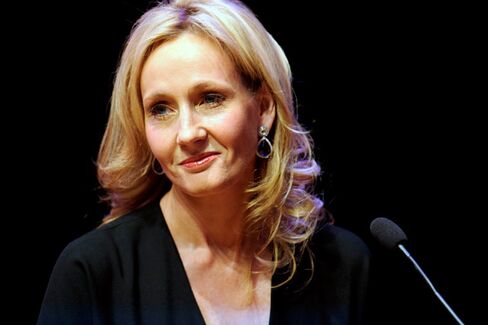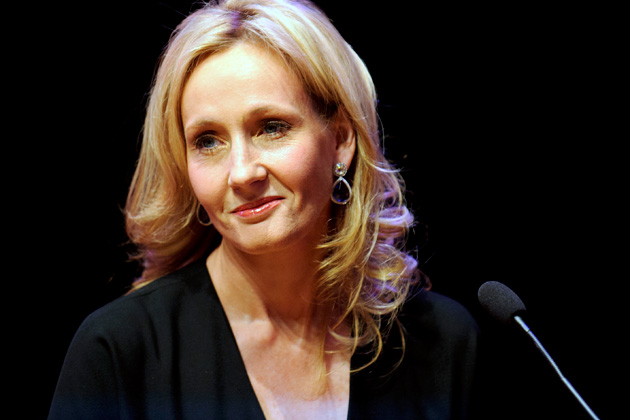 This spring, the publishing house Little, Brown (and its U.K.-based counterpart, Sphere) released a mystery called The Cuckoo's Calling, the debut novel of an author named Robert Galbraith. Critics fawned over the book, a police procedural about a detective investigating a supermodel's apparent suicide. Library Journal called it a "mashup of Charles Dickens and Penny Vincenzi." The Guardian said it "embraces the best of traditional mystery fiction." In spite of the raves, the book sold a meager 1,500 copies. That changed overnight, after London's Sunday Times revealed that the book's true author is none other than Harry Potter inventor J.K. Rowling.
The news blindsided booksellers. "We had one or two copies this morning, but they've all disappeared by now," one U.K. bookseller told the BBC. "Everybody's after it." Before the big reveal, the book was ranked No. 4,709 on Amazon's best-seller list, according to the New Statesman. Now it's No. 1.
In a post-Potter world, The Cuckoo's Calling follows last year's The Casual Vacancy, Rowling's first novel targeted exclusively for adults. (In spite of lukewarm reviews, it sold 375,000 copies in its first six days.) "I had hoped to keep this secret a little longer, because being Robert Galbraith has been such a liberating experience," Rowling told the Sunday Times. "It has been wonderful to publish without hype or expectation, and pure pleasure to get feedback under a different name."
Rowling isn't the first big-name author to experiment with pseudonyms as she engages in genre-hopping. (Stephen King, for instance, is also Richard Bachman.) But she is certainly the wealthiest. According to the Bloomberg Billionaires Index, her net worth is valued at roughly half a billion dollars. When Harry Potter and the Deathly Hallows (the seventh and final installment in the series) was released in 2007, the book sold 8.3 million copies its first day, breaking publishing records. Over the course of the decade, Rowling sold more than 29 million books. According to the site Box Office Mojo, the Harry Potter film adaptations have generated more than $2 billion in ticket sales.
Meanwhile, Galbraith's burgeoning career as a crime novelist would appear to be moving forward, as his follow-up is expected in 2014. According to Little, Brown's site, which acknowledges that Galbraith is a pseudonym, the author was a former Royal Military Police investigator and a father of two sons. According to reviewers, he was also an unusually astute observer of women. "Reviewers … marvelled at how a male author could ever describe women's clothes so well," the Telegraph noted.
Before it's here, it's on the Bloomberg Terminal.
LEARN MORE