Correlations: Abenomics Leaves Japan's Husbands Behind
Japanese husbands lag as Abenomics takes off
Prime Minister Shinzo Abe's economic policy, known as Abenomics, is reinvigorating Japan's economy, but Japanese husbands will be the last to benefit. Household wealth and women's spending are up, while men's monthly allowances (traditionally disbursed by their wives) are at record lows.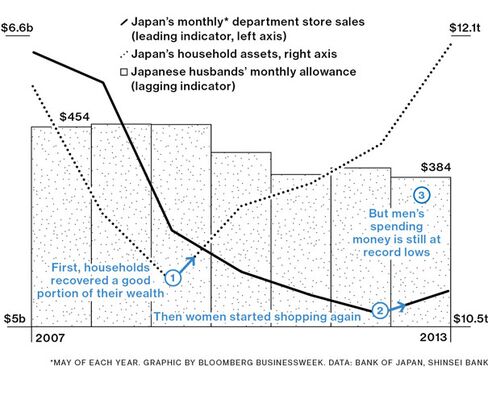 "Salarymen don't have to be pessimistic. Their pocket money should gradually increase to reflect Japan's recovery," says Hiroshi Miyazaki, senior economist at Mitsubishi UFJ, who notes that his own ration has been unchanged for a while. But even as going-out allowances stagnate, broader growth metrics are picking up.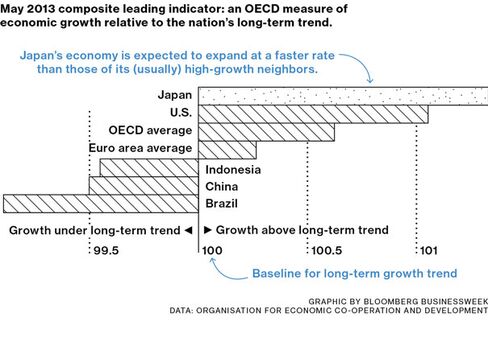 Before it's here, it's on the Bloomberg Terminal.
LEARN MORE