Lying About the Size of a Small Business Just Got More Expensive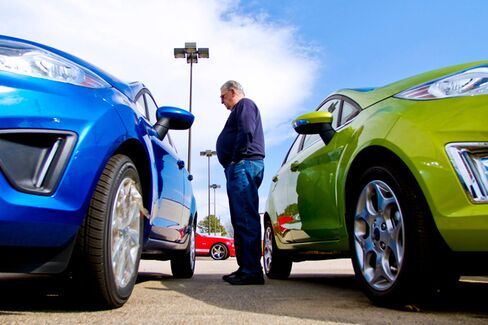 How much shellfish can a fishery sell and still be considered small? For those interested in that and other questions of the taxonomy of small business, the SBA's "Table of Small Business Size Standards Match to North American Industry Classification System Codes" is an indispensible document (PDF) and the source of much curiosity. Someone in the federal government has decided that a space vehicle manufacturer with 1,000 or fewer employees qualifies as a small business? How?
The document is also essential reading for business owners hoping to take advantage of Small Business Administration loans and programs that give small employers a leg up when vying for federal contracts. The SBA sets guidelines depending on industry: A used-car dealer with no more than $23 million in annual revenue is considered small, but a riverboat operator with more than 500 employees isn't.
Despite big rewards for companies considered small, the penalties for firms that misrepresent their size in pursuit of government contracts have been relatively mild. If a contractor completed the job, even after wrongly claiming to be a small business in order to land the contract, court damages were usually limited, as Albert Krachman, a partner in the public contracts practice at law firm Blank Rome, explained in an article from 2011.
The Small Business Jobs Act of 2010 was supposed to change all that. Under the law, the government could consider a contract awarded to a misclassified business as a presumed loss. Thus, if a company misrepresented its size to win a $1 million contract to provide services to a federal agency, the government could use $1 million as the basis for damages even if the contract had been fulfilled.
It wasn't until the end of last month, however, that the SBA passed the rule to make that change. It's slated to take effect on Aug. 27. It all sounds dry, but misclassification is "an emotional issue," said Krachman in an interview: "Small businesses that lose business to companies they believe are falsifying their status get very upset."
There's big money in government contracting, and gaming the programs intended to give small businesses an edge is more common than you might think. In 2010, amid reports that veterans were serving as straw men for businesses controlled by others, Congress passed a law requiring the Veterans Administration to take greater pains to ensure that companies applying for certification were truly veteran-owned. And last month, congressional investigators alleged that an IRS contractor misclassified his business to win $500 million in government jobs.
Before it's here, it's on the Bloomberg Terminal.
LEARN MORE