John J. Curran, Bloomberg Editor Formerly of Fortune, Dies at 59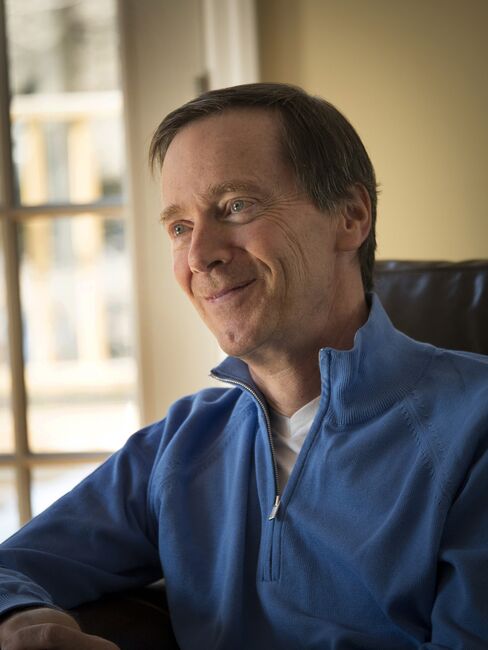 July 8 (Bloomberg) -- John J. Curran, a Bloomberg News editor who previously was a longtime journalist at Fortune and editor of Mutual Funds magazine, has died. He was 59.
He died on July 5 at his home in Weston, Connecticut. The cause was complications from amyotrophic lateral sclerosis, also known as ALS or Lou Gehrig's disease. He was diagnosed in May 2012, according to his family.
In a career spanning more than three decades in New York, Curran wrote and edited stories on investing, banking, Wall Street and regulation. He also reported and oversaw coverage about international economics. In 1988, while at Fortune, a Time Inc. publication, he received an Overseas Press Club award for his reporting on Japan.
In 2001, Curran received a Time Inc. Luce Award for commissioning and publishing a story on the threat of global terrorism reaching the U.S. -- six months before the Sept. 11 attack that year on the World Trade Center in New York.
"John was the consummate dedicated professional who never took the cheap route to a conclusion or a story," John Huey, a colleague and former Time Inc. editor-in-chief, said in an e-mail. "He had the toughness and mindset of a prosecutor, but to him everyone really was innocent until proven guilty. And he infused that ethic into several generations of journalists who worked for him."
Curran, who began his journalism career at the Wall Street Transcript, spent the bulk of his working life at Fortune, starting in 1978. As an executive editor, he ran the magazine's investing coverage and was responsible for producing its special guides to investing and retirement.
TV Appearances
In 1998, he left Fortune to become editor of Mutual Funds magazine, both produced by New York-based Time Warner Inc.'s Time Inc. unit. Mutual Funds closed in 2003.
For 10 years, in addition to his editing jobs, Curran was a business commentator on the "NBC News at Sunrise" television program.
Curran joined Bloomberg News in 2010 as a senior writer for Bloomberg Markets magazine, covering Wall Street. Most recently, he worked as an editor at Bloomberg.com.
John Jude Curran was born on Nov. 21, 1953, in the Bronx, New York, to John Francis and Catherine Curran. His father was a marketing executive at Kraft Foods.
Curran grew up in White Plains, New York. He graduated from Bard College in Annandale-on-Hudson, New York, in 1975 with a bachelor's degree in languages and literature.
He is survived by his wife, Joan, and their four children, Alissa, Alexandra, Joanna, and John Richard Curran.
To contact the reporter on this story: Charles W. Stevens at cstevens@bloomberg.net
To contact the editor responsible for this story: Charles W. Stevens at cstevens@bloomberg.net