Searching for Strategy in Yahoo!'s Shopping Spree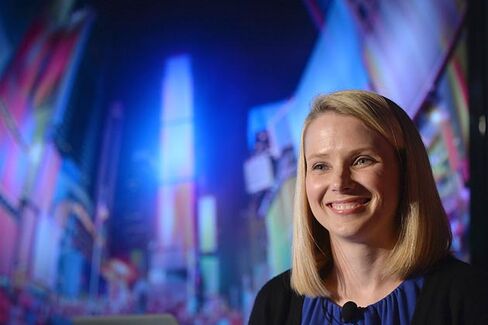 Yahoo! Chief Executive Officer Marissa Mayer has been snapping up companies so quickly that it's almost hard to keep track of them all: In just the past week, deals have been announced for three companies—Qwiki, something called BigNoggin, and Xobni—with a total cost estimated at more than $100 million.
Xobni, an e-mail inbox-management service that has been around since 2006, was Mayer's most recent purchase, with an estimated price tag somewhere between $30 million and more than $60 million. Behind the shopping spree, is there a strategy tying these acquisitions together?
One obvious answer is mobile, something Mayer said early on would be a major focus as the company tries to revitalize its faded business: Of the 17 acquisitions Yahoo has announced since she took over the chief executive job, many have something to do with mobile. Qwiki, for example—which the company bought for an estimated $50 million earlier this week—is a service that allows users to create videos on their phones.
Other purchases, however—such as the $1 billion acquisition of Tumblr, and even the acquisition of Xobni itself—aren't so obviously about mobile. The Tumblr deal seemed designed, at least in part, to restore some luster to Yahoo's reputation as a cool Web company and to try to generate more traffic for its advertising properties.
Xobni is clearly meant to help Yahoo's mail product improve. Yet the company has been languishing on the sidelines of the tech sector for some time now (as has Qwiki). To some extent, that deal seems to be about trying to catch up with Microsoft and Google on features.
That's one of the problems with many Yahoo acquisitions: They seem to be attempts by Mayer to get Yahoo caught up to other major players—a strategy that rarely comes with a big payoff. Is the addition of Xobni going to cause dramatically large numbers of people to switch to Yahoo Mail, or to remain with Yahoo Mail instead of switching to Google or some other service?
At worst, this kind of approach could easily create a sort of "Franken-Yahoo," with disparate parts that fit together but don't work very well.
Adding services such as Qwiki could generate heat and light for Yahoo's mobile efforts. So could such acquisitions as news-summarization app Summly, for which Yahoo paid an estimated $30 million, despite an utter lack of revenue, let alone profits. At the same time, the frenzy of deals seems to be more like a scattershot "buy anything that says mobile in its feature set" approach than one guided by an overall vision of what Yahoo wants to become on phones and tablets.
As Om Malik pointed out recently, Mayer has the luxury of a deep pocketbook with which to finance the spending spree: Alibaba, the Chinese portal in which Yahoo holds a 23 percent stake, has continued to increase in value and might be worth as much as $100 billion; together with hopes for improved performance under Mayer, this has helped Yahoo's stock price improve over the past six months. The acquisition binge may well continue.
Yahoo has suggested that many of its acquisitions have been about acqui-hiring—adding smart developers and entrepreneurs to its staff, presumably to inject fresh blood into the company and its businesses.
However, Om has also argued in the past that Mayer and her acquisitions probably can't change Yahoo's core DNA, a cultural miasma that has stymied the efforts of several preceding CEOs and made the company a synonym for snatching failure from the jaws of victory. Can the former Googler stitch the startups she has acquired into something approaching a winning strategy? That remains a rather large question mark.
Also from GigaOM
Yahoo Bets on Other People's Money (subscription required)
Here's Why Most Users Won't Be Affected by the Latest Android Flaw
Why Google Should Be Sweating About Europe's Privacy Policy Crackdown
Research Shows that Twitter Could Be a Tool for Aid Workers During Events Like the Boston Bombings
In London, the Next Wave of Bitcoin Growth Will Be Led by Startups and Innovation
Before it's here, it's on the Bloomberg Terminal.
LEARN MORE