NYC Weekend: Gorillaz Monkey, Zooey Deschanel, Icy Drinks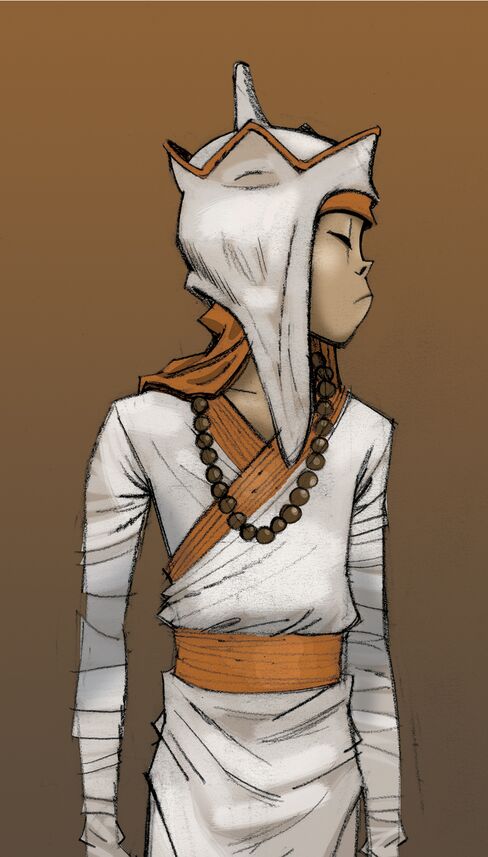 July 5 (Bloomberg) -- Gorillaz creators Damon Albarn and Jamie Hewlett bring "Monkey: Journey to the West," Zooey Deschanel in Central Park and Bill T. Jones at Bard -- these are among Muse weekend highlights.
MUSIC
"Monkey: Journey to the West" arrives in New York. Damon Albarn and Jamie Hewlett of virtual band Gorillaz fame created a new version of an old Chinese story, with animation, acrobats, singers and martial artists under the direction of Chen Shi-Zheng. Part of the Lincoln Center Festival, it runs from July 6 through July 28 at the David H. Koch Theater, Lincoln Center. Information: +1-212-721-6500; http://monkeyjourneytothewest.com.
Angela Meade brings her plummy voice to Caramoor for a rare performance of Verdi's "Les vepres siciliennes," on Saturday at 7:30 p.m. It's really long. Bring a picnic or have a buffet dinner at Symphony Court. At 149 Girdle Ridge Road, Katonah, New York. Information: +1-914-232-1252; http://www.caramoor.org.
In summer mode, the New York Philharmonic performs Holst's "The Planets," while showing spectacular HD images of the cosmos provided by NASA. Also on the program: Offenbach, Strauss and Adams's "Short Ride in a Fast Machine." Friday through Sunday at Avery Fisher Hall, Lincoln Center. Information: +1-212-875-5656; http://nyphil.org.
NIGHTLIFE
Zooey Deschanel and M. Ward appear as She & Him on Saturday in Central Park's Rumsey Playfield. Expect to hear "I Could've Been Your Girl." Scottish indie popsters Camera Obscura open. The concert is part of SummerStage, which runs through Aug. 29. Information: http://www.cityparksfoundation.org/summerstage.
DANCE
Bard, which hosts the smartest mix of events within driving distance of New York, presents "A Rite," a new dance-theater piece created by Bill T. Jones, Janet Wong and Anne Bogart to celebrate the centenary of Stravinsky's ballet score. That's on Saturday and Sunday at the Fisher Center.
On Friday, Sandra Bernhard takes over the Spiegeltent, with cabaret star Justin Vivian Bond appearing Saturday -- stay late and dance. The festival runs through Aug. 18 at Bard College, Annandale-on-Hudson, New York. Information: +1-845-758-7900; http://fishercenter.bard.edu/summerscape/2013.
ART
Take a look at the Le Corbusier retrospective at the Museum of Modern Art. The show includes models and photographs by the guy who once wanted to tear down Paris. "Le Corbusier: An Atlas of Modern Landscapes" runs through Sept. 23 at MoMA, 11 W. 53rd St. Information: +1-212-708-9400; www.moma.org.
DRINKS
Check out the new indoor-outdoor Refinery Rooftop in the fashion district, where you can enjoy the skyline while imbibing artisanal cocktails created by mixologists from Buddha Bar Paris and Sushi Samba. At 63 W. 38th St. Information: +1-646-664-0310; http://www.refineryhotelnewyork.com/refinery-rooftop.
(Zinta Lundborg is an editor for Muse, the arts and leisure section of Bloomberg News. The opinions expressed are her own.)
Muse highlights include Jeremy Gerard on theater and Peter Rainer on movies.
To contact the reporter on this story: Zinta Lundborg at zlundborg@bloomberg.net.
To contact the editor responsible for this story: Manuela Hoelterhoff at mhoelterhoff@bloomberg.net.