BOJ, Draghi, Sun Valley, Alcoa, Ramadan: Week Ahead July 8-13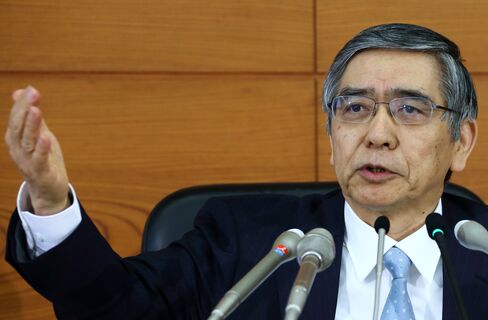 Bank of Japan policy makers will meet in the coming week and Governor Haruhiko Kuroda will give a news conference on progress toward increasing inflation to 2 percent in two years.
Billionaires, chief executives and deal makers in technology and media gather for Allen & Co.'s annual conference in Sun Valley, Idaho.
European Central Bank President Mario Draghi will testify to a European Parliament committee, and central banks in Brazil and Indonesia are likely to raise interest rates.
Alcoa Inc., JPMorgan Chase & Co. and Wells Fargo & Co. will be among companies releasing results.
Ramadan, the Islamic fasting month, will begin.
MONDAY, JULY 8
TUESDAY, JULY 9
WEDNESDAY, JULY 10
THURSDAY, JULY 11
FRIDAY, JULY 12
SATURDAY, JULY 13
Note to our readers: Click on blue ECONOMY headline at bottom of each day for access to Bloomberg's complete global economic calendar.
Before it's here, it's on the Bloomberg Terminal.
LEARN MORE