Can an Xbox Hero Save Zynga?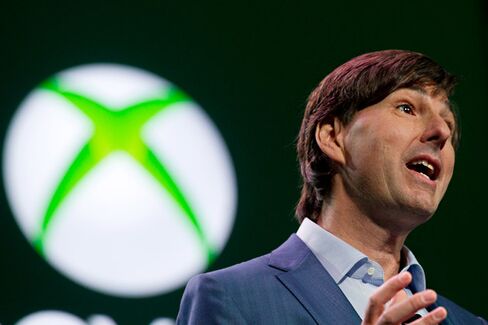 Don Mattrick is moving from steak to Skittles. The head of Microsoft's interactive entertainment business, which includes the Xbox game console, announced on Monday that he had left the company to join Zynga, which is kind of like an editor at the New Yorker leaving to start a blog at the Bleacher Report. The move was alternately interpreted as a vote of no confidence in the console business and a masochistic move to provoke the hatred of gaming enthusiasts.
Zynga rightly sees it as a big day. No one has managed to figure out the business of social gaming yet, but if Mattrick does, it will be a clean sweep; he has already been a major player in the creation of many of the major trends in gaming over the last two decades. As a teenager in British Columbia, he began making games for personal computers, turning his work into a business he sold to Electronic Arts for $10 million in 1991. At EA he worked on fantastically popular games like The Sims and FIFA.
Mattrick then joined Microsoft's video game division in 2007, at a time when the company had some similarities to present-day Zynga—most notably, it was in big trouble. Microsoft was a distant second to Sony's PlayStation 2 and faced a surprising surge from Nintendo, whose Wii was mocked by serious gamers but turned out to be pretty popular among everyone else. Almost immediately, however, Mattrick began working on a motion-sensing gaming device for Microsoft. That project turned into Kinect, the fastest-selling consumer electronic device of all time, and cemented Xbox's distinction as the most luxurious of gaming consoles.
"He's got a history of liking to move into organizations that have challenges," says Van Baker, an analyst with Gartner.
In that case, Mattrick will find plenty to like at Zynga. The company is struggling to prove that it is a real business rather than a group of people who once made a popular Facebook game about farming. Last month Zynga cut 520 positions and closed offices in New York and Los Angeles. Its strongest business prospect may be the hope that more state legislators hurry up and legalize online gambling.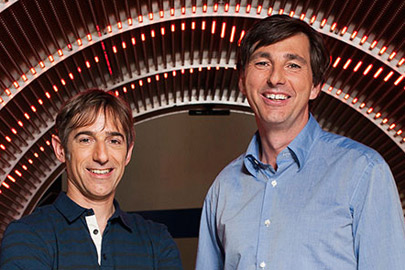 But the basic dynamic in the gaming industry, high brow or low, is identifying and nurturing hit titles, according to Baker—and Mattrick has a long history of doing so. Zynga has displayed something of a tin ear. To wit: the $200 million acquisition of OMGPOP, which made Draw Something, a smartphone game that held the interest of the public for about 48 hours after the checks cleared. His new company could use Mattrick's help: "There's elements that are transferable from Xbox's business to Zynga's," says Baker.
Microsoft hasn't been without its own stumbles recently. Mattrick was criticized for the controversial rollout of the Xbox One and was forced to backtrack. More fundamentally, the console business is being threatened by the same mobile devices that have befuddled Zynga.
And who will mind the store now that Mattrick's gone? It seems to be Steve Ballmer, at least for now. Microsoft's chief executive said the Xbox team will report directly to him as it gets ready for the new console to go on sale this holiday season. With Mattrick a memory, Ballmer almost seems eager to bid adieu to gaming, too. He released a statement describing Mattrick's main contribution to Microsoft as helping the company focus its sights on bigger prizes than mere gamers. "We released fantastic games, and, most importantly, we expanded Xbox to go beyond great gaming to deliver all the entertainment people want—sports, music, movies, live television and much more," Ballmer wrote.
Before it's here, it's on the Bloomberg Terminal.
LEARN MORE