The Sweet Music Kohlberg Sees in Steinway's Financials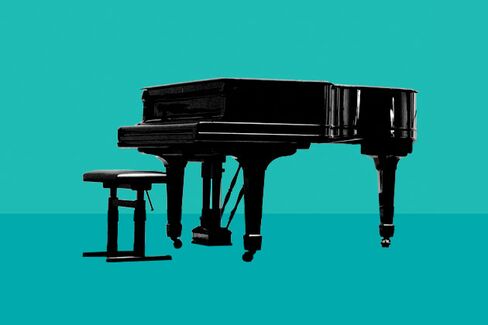 One can only have so many sports cars and Swiss watches. That's no doubt the thinking of private equity firm Kohlberg & Co. as it strikes a $438 million deal to buy Steinway Musical Instruments.
To be sure, Kohlberg gets a lot in the storied instrument maker, including two lower-tier piano brands and a unit that sells a wide range of instruments—drums, trumpets, violins—mostly to school kids. But make no mistake: Steinway—which trades under the ticker LVB (as in "Ludwig Van Beethoven")—is still all about the opulent grand pianos that bear its name.
Its unit responsible for selling saxophones to sixth graders is hugely exposed to fluctuations in education budgets and the economy at large. Its massive keyboards, meanwhile, are typically bought by individuals over age 50 with income north of $300,000 a year, according to its SEC filings. With sticker prices between $56,000 and $218,000, the grand pianos still account for almost half the company's revenue. In other words, a top-of-the-line Steinway, which takes more than a year to make and can weigh 1,000 pounds, falls in the same category as a vintage Porsche or a pleasure boat.
And here's the data point that likely made Kohlberg happy to pay a 15 percent premium for the company: Steinway sells only about 2,000 of its top-tier pianos every year. In other words, just 100 more units a year would make a huge difference.
Where can it find an extra 100 buyers? Outside the U.S. and Western Europe, where it has long-focused. Kohlberg said in a statement it plans to accelerate Steinway's global expansion. No doubt it has its eyes on China, now the world's largest piano market. Steinway's business in Asia has climbed for the past eight years, though the continent still accounts for only 29 percent piano sales.
Fittingly, Steinway last week sold the midtown Manhattan building that has for years functioned as its flagship showroom. The 16-story building changed hands for $46.3 million.
Kohlberg is also buying 160 years of brand equity. If Steinway's balance sheet is any measure, that's worth at least $40 million.
Before it's here, it's on the Bloomberg Terminal.
LEARN MORE