Supply-Chain Management: The New B-School Must-Have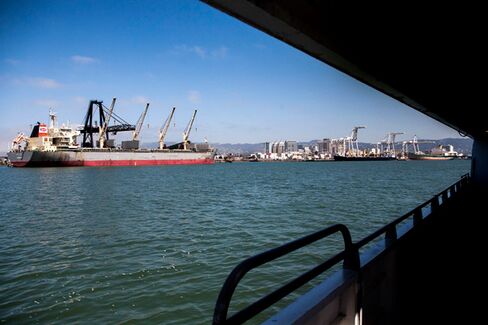 One of the hottest tickets in B-school these days isn't consulting jobs or investment banking positions but a job that wasn't on your average MBA's radar just a few years ago: supply-chain management. Thanks to advanced technology, a global marketplace, and increased competition, undergraduates and MBAs who have specialized skills in supply-chain management are at an advantage in the job market, say experts. According to a study by the Georgia Center of Innovation for Logistics, nearly 200,000 U.S. supply-chain jobs will go unfilled each year through 2018 for lack of qualified talent.
"Our clients are always hiring talent in supply-chain management," says Allan Krul, principal in the supply-chain and manufacturing operations practice at Deloitte Consulting in Atlanta. "Consulting and industry are all at business schools looking for the same kind of talent."
Krul, who leads Deloitte's MBA recruiting efforts in this area, says employers with sophisticated supply chains are looking for employees who have previous experience, strong communication and interpersonal skills, deep analytical capability, and an understanding of the relevant technology. "The supply chain has become a source of competitive advantage for our clients," he adds.
More supply-chain management programs are proliferating at business schools to meet demand for this expertise. At least nine schools have launched graduate and undergraduate programs since 2011, when supply-chain management started taking off, including online master's programs at the University of Southern California Marshall School of Business and Arizona State's Carey School of Business.
Rutgers Business School has had a supply-chain program for MBA students since 2001. It is the largest concentration in the full-time MBA program, with 60 students enrolled. After companies started asking for undergrads with similar skills, the business school created an undergraduate major, which was introduced in the fall of 2010. Nearly 500 students signed up for that program.
One of the big attractions for students is the on-campus recruiting, says Lei Lei, who chairs the Rutgers supply-chain department. At a recruiting event last September, 57 companies came to campus, and the program won praise from New Jersey Governor Chris Christie. The crowd was so big, says Lei, that the basketball court was the only space on campus big enough to hold everyone. In 2013, the school is expecting 75 companies to attend. Apple, Pfizer, and Johnson & Johnson are among the employers that sought supply-chain talent at Rutgers in the spring and fall of 2012.
Bryant University's College of Business launched an undergraduate supply-chain major last fall. Five years ago, it had begun to offer a minor, which was popular. "Employers showed interest in students just for taking a couple of courses," says Teresa McCarthy, director of the Global Supply Chain Management Program at Bryant. Now, more than 120 students are enrolled in the minor and concentration combined, and the school is planning to expand its offerings. McCarthy says Bryant has begun fielding calls from recruiters, including the Frito-Lay unit of PepsiCo and Target, which was already recruiting at the school and wants to ramp up its efforts.
"Everyone wants newer innovations faster or their products delivered faster," McCarthy adds. "It requires creativity and employees with the skills necessary to accomplish that by understanding the supply chain."
Join the discussion on the Bloomberg Businessweek Business School Forum, visit us on Facebook, and follow @BWbschools on Twitter.
Before it's here, it's on the Bloomberg Terminal.
LEARN MORE