Why It's So Hard to Make Exporting Easy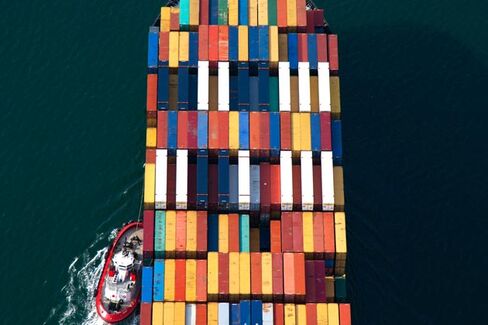 In the middle of his first term as president, Barack Obama promised to double exports by 2015. Small businesses account for one-third (pdf) of goods and services sold abroad, according to the Census Bureau. What can the government do to help them sell more?
The House Small Business Committee says the answer is simplifying programs intended to help small companies navigate the complicated task of finding, shipping to, and billing foreign customers. Supporting that notion, the National Small Business Association published a report last month indicating that education is where efforts to get small businesses exporting should start: Forty-six percent of non-exporters said they "don't know where to start," while 49 percent said the federal government should make more training available.
Export financing is also important, according to a Small Business Administration study that charted the credit crunch that followed the financial crisis to a dip in small business exports. That's because getting foreign customers to pay their bills can be a trickier business than settling up with U.S. companies.
Yesterday, the House Small Business Committee offered another solution in the form of free trade agreements, which Chairman Sam Graves says will "streamline access to foreign markets." The Missouri Republican has been touting free trade agreements as a means to boosting small business exports for years, arguing that small companies lack the resources to navigate complex trade rules.
Here's how Gary Hufbauer, a fellow at the Peterson Institute, expressed support in his testimony (pdf) to the Small Business Committee: "FTAs make a significant positive impact on small business exports by lowering the fixed and variable costs of doing business abroad. They do this by eliminating tariffs, cutting red tape at the border, simplifying international payments, and allowing multiple entries on a single business visa."
Most supporters and detractors of free trade agreements would probably agree they aren't a cure-all for small businesses' exporting headaches. After explaining how free trade agreements can benefit small businesses, the SBA's website gets into the trickier subject of what happens when they don't do what they're supposed to do:
"If you encounter barriers to doing business in foreign markets, the Trade Compliance Center provides a one-stop shop for finding U.S. government assistance in resolving trade barriers or unfair situations. The Center's Report a Trade Barrier online form allows businesses to report barriers and unfair situations. For more information about trade barriers, visit the Trade Compliance Center FAQ page, which provides answers to frequent questions about filing trade complaints and finding help to resolve trade barriers."
All of which sounds like it'll end up taking a while to sort out.
Before it's here, it's on the Bloomberg Terminal.
LEARN MORE