When Employers Want to Avoid Paying for Health Insurance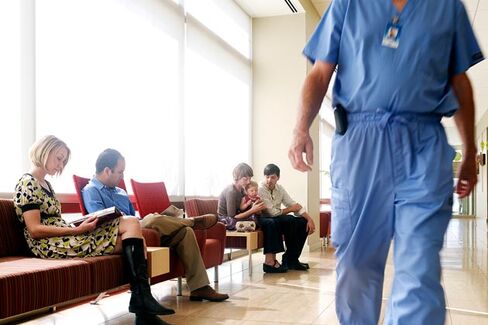 Question: I cut my employees' hours to 28 per week to avoid paying Obamacare. If an employee really needs 40 hours to make ends meet, can I hire him part-time at another one of my businesses without paying for his health insurance?
Answer: The short answer is no, although your question raises several issues for small business owners who are subject to Obamacare's pay-or-play rules, meaning they have more than 50 full-time employees (or the equivalent in full-time and part-time workers) and are thus mandated to offer insurance coverage. (Remember, small employers with fewer than 50 workers are exempt from having to offer insurance under Obamacare.)
Why can't you give an employee two part-time jobs to help him out financially but still avoid paying for his health insurance? Because of long-standing IRS aggregation rules that govern tax treatment and retirement plans at multiple businesses owned by the same individuals or entities. Those rules are part of the Employee Retirement Income Security Act of 1974 (Erisa) and—unsurprisingly—they are quite complicated. If you want the full rundown on defining ownership percentages for controlled groups (as these companies are called by the IRS), it's available here (PDF).
Basically, what it boils down to is that "if one individual or entity owns or has substantial ownership in several businesses, all of those businesses are essentially considered one entity," says Brian Uhlig, a vice president at brokerage GCG Financial in Chicago. And if the businesses count as one entity, employee hours at all the businesses are counted together. So if your employee worked 28 hours a week at one of your companies and 10 hours a week at another within the controlled group, he would be considered to be working 38 hours a week, and you would potentially be subject to a penalty for not offering him coverage.
This year, in sectors as diverse as academia, government, and restaurant franchising, there have been reports of companies reducing employees' hours to no more than 29 per week, so they are classified as part-timers and do not qualify for mandatory health insurance coverage. The law begins imposing annual penalties of $2,000 per employee in 2014 on employers with more than 50 employees that do not offer coverage to their full-time employees.
There is some question, however, about whether reducing employee hours in order to avoid providing them with benefits might be open to legal challenges under Erisa. There is also a look-back provision of the health reform law, which considers employee hours over a 12-month period—depending on when your health insurance contract comes up for renewal—in determining whether they should be eligible for insurance coverage, says Jay Starkman, chief executive officer of Engage PEO, a Fort Lauderdale professional employer organization that handles administration and payroll for 100 small businesses.
"Either way, you probably can't get around" the pay-or-play provision, Starkman says. "It's either going to cost you an unhappy employee or about $2,500 a year," considering that average insurance premiums across the country are $400 a month and the employer is required to pay about half that cost for eligible employees.
Starkman says business owners looking for ways to avoid having to provide insurance should not be vilified as bad people. "It's not as if they're not a good person because they're trying to find loopholes. It's a time-honored tradition—our entire tax system is based on finding deductions and loopholes."
Bonita Hatchett, a partner in the Barnes & Thornburg law firm's Chicago office, says she's had many inquiries from clients who are looking at hiring part-time employees or reducing full-timers' hours as an alternative to providing insurance.
Of course, if you want to help your employee, you do have another alternative, she suggests: "Just increase the person's pay, so instead of working 40 hours a week they may be working 28 hours a week but making more because their hourly rate has gone up."
Before it's here, it's on the Bloomberg Terminal.
LEARN MORE