Huawei's Richard Yu Talks Trash About Apple, Samsung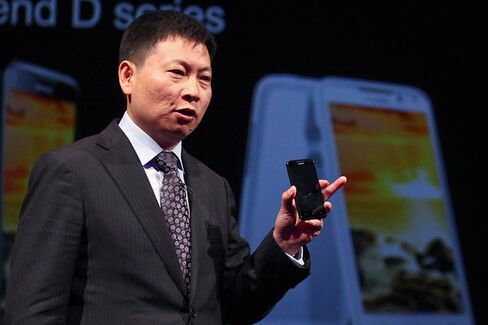 In an unusually candid interview with Matt Warman of the U.K.'s Telegraph, Huawei Devices Chairman Richard Yu was a cross between a WWF-era pro wrestler and a 1980s rap MC as he hyped Huawei's new Ascend P6 and, more entertaingly, delivered a verbal smackdown of his competitors. It's a bold move, as Huawei clearly has designs on becoming a top-three smartphone maker but so far has lagged behind more famous brands. Yu's posture is reminiscent of up-and-coming rappers who sought attention by taking shots at the big boys (See: Canibus/LL Cool J; Cam'ron/Jay-Z). In this case, Yu delivered a critical beatdown of the Samsung Galaxy S4 on Warman's desk, calling it a "so-so smartphone" and saying, "We're not made of plastic." But he was only getting started:
"The industry is so dynamic—no matter how successful you are, if you're currently No. 1, doesn't mean tomorrow you'll be No. 1. … Samsung, they have such huge money—if you invest in marketing and branding, then people will always buy no matter how good the products are."
I believe we just witnessed the mobile-industry version of the gasface. On to Apple:
"In its latest update, Apple makes the phone extremely simple to use," Yu says. "But if we are just learning from them, we can't catch up, because they are now slipping. We want to go higher than them."
This is getting so real right now. Not even Google, Huawei's own partner, is safe.
"We have a good relationship with Google," says Yu. "We want Android to be more user friendly, so we have made a lot of enhancements. Google is good for an engineer, but it's not good for the consumer. It's a little bit too complicated."
The interview concluded with Yu throwing a mic down on the floor and walking off to Cool J's Mama Said Knock You Out.
Before it's here, it's on the Bloomberg Terminal.
LEARN MORE