Is Anyone Running Lululemon?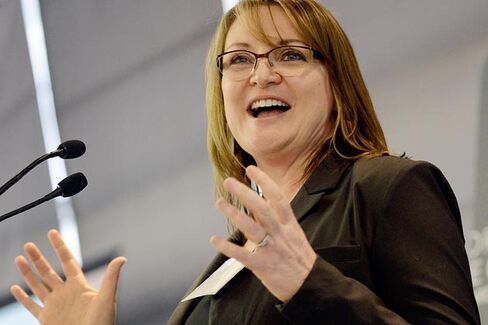 Lululemon welcomed some laughs for its cheeky take on recruiting a new chief executive, including an online list of ridiculous job requirements. But the stunt obscured a larger problem: Leadership at the highest levels of the apparel company is getting yoga-pants thin.
Lululemon still has its outgoing top boss, Christine Day, at least through the end of the year. But it doesn't have a senior vice president of product operations, a senior vice president of logistics, or an executive vice president of design and merchandising. Those three roles are intended to cover the responsibilities previously handled by Sheree Waterson, who stepped down as chief product officer days after the company recalled about 17 percent of its pants for being overly transparent.
"That's just a lot of moving parts to deal with, and it's highly unusual to have so many senior openings at once," said Howard Gross, a managing director at Boyden, an executive search firm. "When you put it all together, the whole thing is a little off-putting to potential executives." Gross said Lululemon may have to offer a premium to land top candidates, given all the uncertainty in the senior ranks. In addition to the prospect of joining a company in a bit of a crisis, applicants may not know who their boss will be, given Day's departure.
Lululemon promises (PDF) that its board has a well-developed succession planning process and a "deep and talented internal bench" to draw upon, though it won't say if it has hired a search firm. Alecia Pulman, a company spokeswoman, declined to provide any updates on executive recruiting.
While Lululemon's remaining executives scramble to fill three top roles, the apparel maker will be leaning heavily on two veterans: Laura Klauberg, a longtime Unilever executive hired early last year; and Felix Del Toro, who spent 22 years in merchandising and design at Gap and Warnaco Group. Both are currently billed as senior vice presidents at Lululemon.
Del Toro, in particular, will play a critical role in the months to come, as the company tries to build out its menswear line. The stated goal is to increase sales to men from 8 percent of revenue to 20 percent. Hitting that mark would quell growing doubts that Lululemon can retain its bullish growth rate. There aren't too many affluent pockets of the U.S. that lack a Lululemon store, and the company's international strategy is far too aggressive, according to Burt Flickinger, managing director at Strategic Resource Group. "It's almost a business version of buckshot," Flickinger told Bloomberg News.
Before it's here, it's on the Bloomberg Terminal.
LEARN MORE