China's Credit Crunch Signals How Serious Beijing Is About Reform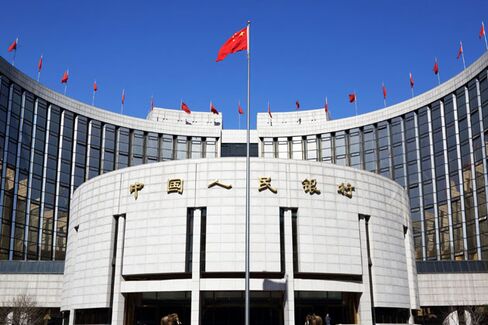 So what to make of China's June credit crunch, the worst in at least a decade, which saw interbank lending rates reach a new high? On June 20, the overnight repurchase rate set a record at 13.91 percent, before the People's Bank of China, China's central bank, injected funds, driving rates into their its biggest fall since 2007.
Despite spooking global markets and no doubt causing consternation among Chinese banks and borrowers, the whole episode is a positive sign for some. It shows China's top leaders are still serious about broader economic restructuring and that they mean business when it comes to cleaning up some of the frothiness in the banking sector. It also shows Beijing is willing to hang tough even when things get a little scary.
"This actually played out much further than anyone expected," says Leland R. Miller, president of China Beige Book International, which carries out a quarterly survey of the Chinese economy. "At the end of day they are not looking for their system to collapse. But the message is unmistakable—things are tightening, we want them tightened, and we are serious. The PBOC is saying: We are going to force banks to be more responsible."
More responsible means reining in some of the rapid lending that has helped drive growth. In a worrying sign, such lending has recently become less effective at doing so—likely because more and more new credit has gone toward paying off interest on outstanding loans (and is probably helping hide a growing bad-debt problem, too). Financing has been "going to firms that were rolling over their loans, and that is not causing an expansion of the economy," says Miller.
Total credit in the economy grew 22 percent in May, year on year, and "is on course to hit 200% of GDP at the end of Q2, up from 130% in 2008," points out London-based Capital Economics economist Mark Williams in a June 20 note. The People's Bank of China "is worried by the unsustainable growth rate of credit and is sending a message that market participants should not take for granted that they will always have access to cheap interbank loans," wrote Williams.
Beijing's brinksmanship is also likely aimed at cleaning up some of the riskier practices in China's banking sector, which have helped contribute to a serious problem with local debt. By a broad measure, China's shadow banking may have already almost doubled since 2010 and could amount to as much as 36 trillion yuan, or 69 percent of the economy.
"We think the [central bank] is right in trying to rein in credit growth and warn banks to properly consider liquidity and counter-party risks," wrote Tao Wang, chief China economist at UBS Securities in Hong Kong, in a June 18 note. "We also think the regulators would be right in cracking down on reckless interbank and other type of regulatory arbitrage through which banks increase leverage, hide loans, bad assets and risks."
"It underscores that at the moment the government is not interested in accommodating calls for stimulus—they will hold the line on the need for reform," says Louis Kuijs, chief China economist at the Royal Bank of Scotland in Hong Kong, citing premier Li Keqiang's calls for fiscal and land reforms to support urbanization, and a reduction in red tape to encourage the growth of private business, aimed in part at easing the transition to a more domestic consumption-driven economy. "It still remains to be seen exactly how bold the reform agenda will be, however."
Before it's here, it's on the Bloomberg Terminal.
LEARN MORE