EBay's John Donahoe to B-School Grads: Work With a Sense of Purpose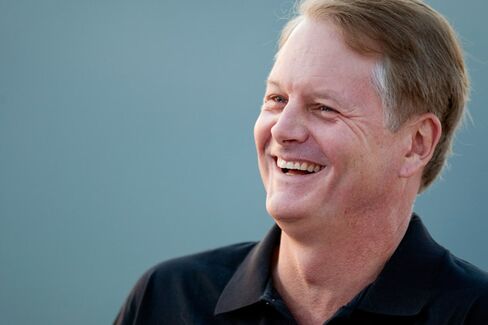 EBay Chief Executive Officer John Donahoe delivered the 2013 graduation speech at the Stanford Graduate School of Business last week and shared four principles of leadership that he said helped him navigate his own personal and professional life. Donahoe urged the graduates to link their work with a sense of purpose, never stop learning, understand that challenging times often present the best learning experiences, and build a fulfilling life outside of work.
"It doesn't matter what industry you choose, what company you join, or what your particular role may be," Donahoe told the graduates, who probably had thought about little else for the past two years. "What does matter is connecting your day-to-day energies to something that is deeply meaningful to you."
Donahoe joined eBay from Bain & Co. as president of eBay Marketplaces in March 2005, and became president and CEO in March 2008, replacing Meg Whitman. He earned his MBA at Stanford and studied economics while an undergraduate at Dartmouth College.
A full transcript of Donahoe's remarks can be found here.
http://www.youtube.com/embed/AuMG5__-ImU
Before it's here, it's on the Bloomberg Terminal.
LEARN MORE