The Logic Behind P&G's Old-School Manhattan Giveaway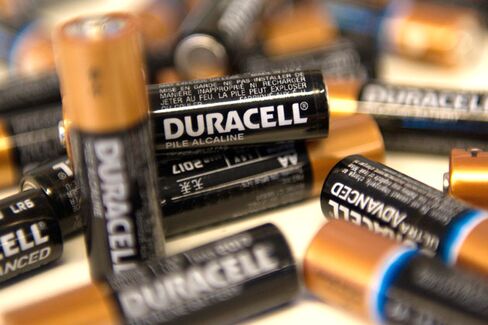 These days, there are more ways than ever for a company to get brand recognition—from sponsored tweets to blatant movie tie-ins. But as it struggles to prop up its portfolio of household products, Procter & Gamble is leaning toward the good, old-fashioned giveaway.
On Wednesday morning, its promotional army descends on Manhattan to pass out a potpourri of more than 40,000 products spanning 25 brands. It will have pop-up "boxes" in five places, including a Times Square venue focused on Cover Girl makeup, a Gillette "Man Cave" in Washington Square Park, and a Harlem hub for P&G's "My Black Is Beautiful" campaign. Stylists will be on hand to give tips, and celebrities will make appearances.
P&G wouldn't say what it is spending on the trial-product blitz, but described it as the biggest "consumer experience" event in its 175-year history. According to the Associated Press, P&G chose New York because the city is diverse and "the world's biggest stage."
The freebie bonanza comes after a fairly listless year in which P&G cut its profit forecast three times. In May, it reinstated A.G. Lafley as chief executive officer. The company plans to spend more on marketing initiatives in general—both in absolute terms and as a percentage of sales, according to a recent conference call. But the massive Manhattan giveaway is a fairly anachronistic strategy in an age of ad-words and sponsored blog posts. P&G also plans to start sending people door-to-door with samples—another bit of 1940s marketing. Neither strategy can be cheap. The question is whether they'll still work.
Given how much it'll cost P&G to cordon off chunks of pricey Manhattan real estate for five "pop-up locations," plus hire a sizable security detail to keep things orderly, the event will likely be a loss leader, says Kelly Goldsmith, a marketing professor at Northwestern University's Kellogg School of Management. Depending on the response, the investment could be worth it if the event lights up social networks across the country.
"These days, if you do something cool that's tweet-worthy, you can get more bang for your buck," says Goldsmith. "Thirty years ago, this would be a very localized event."
Jonah Berger, a marketing professor at the Wharton School of the University of Pennsylvania, agrees, but says people are much less likely to talk about a product when it's part of such an obvious marketing gimmick. "The more it seems like a heavily branded activity, the less interested consumers will be in sharing the word," says Berger. "And the fact that there are many different products involved leads this event to seem a little more branded."
Still, simply getting someone to try a product remains the holy grail for consumer-goods companies. And digital marketing can't put a pack of detergent or a mini bottle of mouthwash in someone's hand.
"Most of us are going to buy the same soap until there's a major problem with that soap," says Berger. "And with something like soap, that's not likely to happen."
Before it's here, it's on the Bloomberg Terminal.
LEARN MORE