Kentucky Might Not Be Such a Bad Place to Start a Moving Business After All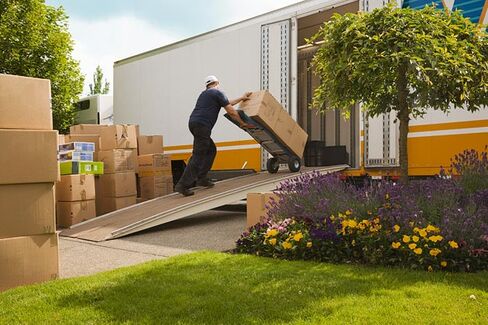 Efforts to upend regulations governing the taxi and limousine business get plenty of attention. Less noticed: The same century-old legislative tradition that brought cabbies into state regulatory regimes requires moving companies in many states to obtain licensure.
In March, I wrote about a Kentucky state law that allows existing moving companies to effectively block new competitors from entering their markets. At the time, the state legislature was considering a law to revamp the licensing process, and free-market advocacy group Pacific Legal Foundation was suing (pdf) the state on behalf of a company called Wildcat Moving.
The bill that would have amended the licensing process got hung up in Kentucky's House of Representatives. Wildcat's case looks more promising: Last week, the Lexington-based moving company won an federal injunction against the state, allowing it to continue operating pending the outcome of the federal case.
Some background: To operate a moving business in Kentucky, a company must obtain something called a Certificate of Public Convenience and Necessity. Would-be movers are required to run a series of ads in local newspapers, giving competitors a chance to protest with the state. Existing companies don't need to give much reason for blocking new competition, and the process is so arduous that the state has issued only five new licenses since 2007, according to the National Federation of Independent Business.
Rather than apply for a license, Wildcat sued Kentucky over the constitutionality of the licensing process. About two weeks ago, Kentucky charged Wildcat owner Raleigh Bruner in state court for continuing to operate his 36-employee company without permission, according to Pacific Legal Foundation attorney Timothy Sandefur. Wildcat sued for an injunction and won. Sandefur says the decision from Judge Danny Reeves (excerpted below) gives him hope that the Kentucky law will be ruled unconstitutional:
"Over at least the last five years, the only groups to file protests to new applicants have been existing moving companies. The Sixth Circuit has held that "protecting a discrete interest group from economic competition is not a legitimate governmental purpose." Id. At 224. And it appears that the notice, protest, and hearing procedure in the statutes—both facially and as applied—operate solely to protect existing moving companies from outside economic competition. The Defendants have admitted that they know of no instance where, upon a protest by an existing moving company, a new applicant has been granted a certificate. For these reasons and for others asserted during oral argument, Wildcat has shown a likelihood of success on the merits."
Before it's here, it's on the Bloomberg Terminal.
LEARN MORE