Survey Says Small Business Owners Are Sacrificing Less
Forty-eight percent of small business owners rate business conditions as good or excellent, according to a Citibank telephone survey of 750 small business owners conducted in May. That's up from 43 percent a year ago. The survey also reported that fewer small business owners are making personal sacrifices to keep their businesses up and running: Some 54 percent of respondents said they covered several jobs because they couldn't afford to hire additional employees, down from 67 percent last year.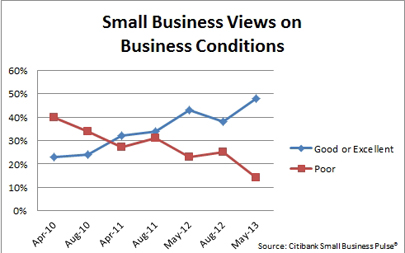 Before it's here, it's on the Bloomberg Terminal.
LEARN MORE